It's the first day of D's My Gym All-Star Sports class, and as his teacher explains the basics of base running, D is spinning like a human tornado as I watch from behind the counter separating the gym area.
"Does anyone know what this base is called?" his teacher asks.
"Home plate," a few kids yell out.
"Right, you start at home plate, hit the ball, and run to first base."
D's teacher jogs from home to first base to demonstrate, stopping to share a few more points, before continuing his jog around the bases as I watch to see when D will stop spinning.
He doesn't, and as the seven other kids in his class start to run the bases one by one, I slide over the counter to stop D from spinning and quiz him on what his teacher said about base running.
"What's this base called?" I ask, pointing at home.
"Home plate."
"What base do you run to from home plate?"
"First base."
"What base do you run to next?"
"Second."
"And then?"
"Third."
"Then?"
"Home plate."
He knew it all, and then I remembered an article I'd read on how spinning stimulates listening in kids with sensory issues and helps them to regulate their body.
It must be true because when it was D's turn he ran around the bases in a jaunty trot and jovial smile like he'd found a golden ticket to win a trip to Willie Wonka's chocolate factory.
He fielded grounders and threw a foam ball back and forth to his teacher–something I'd considered impossible just a few moments ago.
He demonstrated a natural swing while trying to hit a ball swinging from a rope and showed good throwing form in pummeling Milo the Monkey (his teacher in a costume) with cotton snowballs.
I don't know what happened, but he morphed from a spinning cyclone into a focused six-year-old. My guess is, it related to the sensory challenge of having eight different faces from his Saturday morning My Gym class.
D is hypersensitive to environments with excess audio and visual stimulation, and the new faces must have created sensory overload, turning him into a whirling dervish st the beginning of his class.
He was also coming off four hours of summer school with only an hour break between his My Gym class, so his body may have needed more time to recalibrate before class started.
Hall of Fame pitcher Nolan Ryan once said, "Every once in a while you come into a situation where you want, and where you have to, reach down and prove something."
D came into such a situation on the first day of his My Gym class, and he proved he could overcome a sensory challenge to regulate his body and learn the fundamentals baseball.
***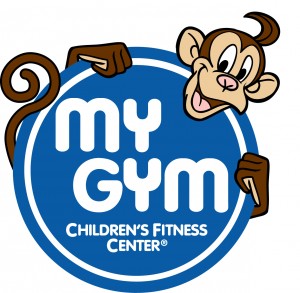 Searching for a sports class in a non-competitive, fun atmosphere?
My Gym's Summer All-Star Sports Class in Redondo Beach (1216 Beryl Street) is a great way to introduce your kid to sports.
They will learn the fundamentals and basics while having a great time.
***
For more info: www.mygym.com/redondobeach or rendondobeach@mygym.com