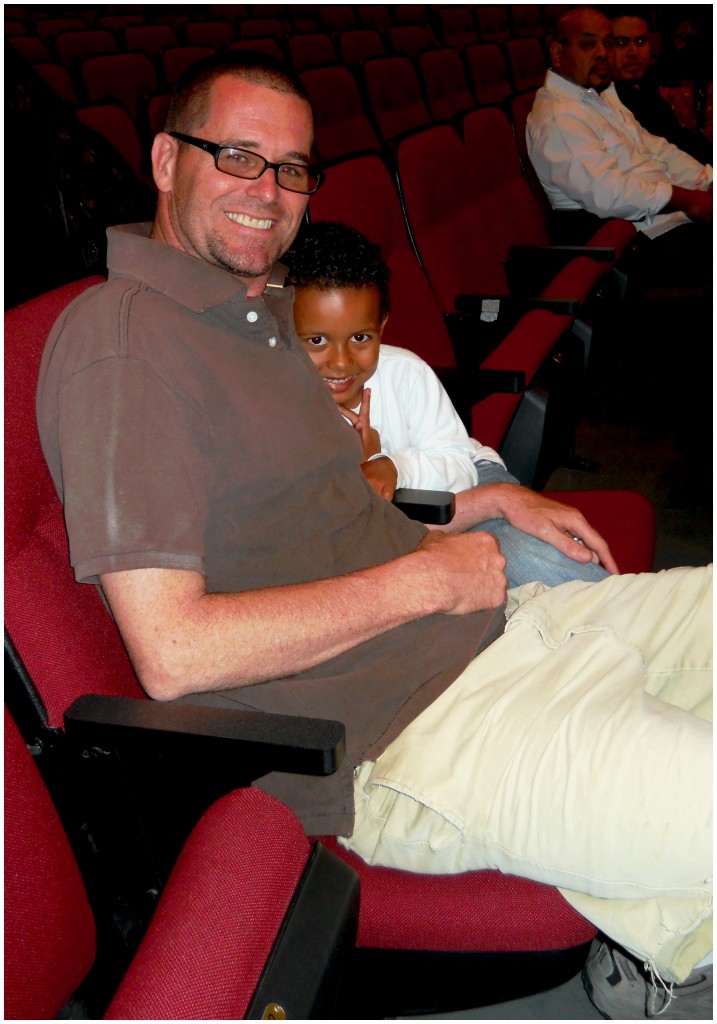 Take your child to a drama or musical performance.  This is my son and I at the Charlie Brown Musical at Lawndale High.  He has previously seen The Wizard of Oz here and a dance competition (when I forgot my phone one Friday), and he loves watching the action or signing unfold on stage.
The Wizard of Oz was the first dramatic production he saw at age four.  I was concerned that he wouldn't be able to sit still for the performance, but he made it all the way through to the first intermission and it   inspired a sincere love for the story and its characters.
We bought The Wizard of Oz DVD and it has inspired a love for the characters. He frequently stretches out his arms to pretend to be the Scarecrow on his wooden post or walks like the Tin Man.  The play and movie has definitely sparked his active imagination.
So take your child to a drama performance.  As a child with sensory isssues, they may occassionally provide commentary ("Where's Charlie Brown going?") out loud in their excitement, but the families and students around us told me they loved hearing his enthusiastic comments.
They will love it, and it will spark their imagination.