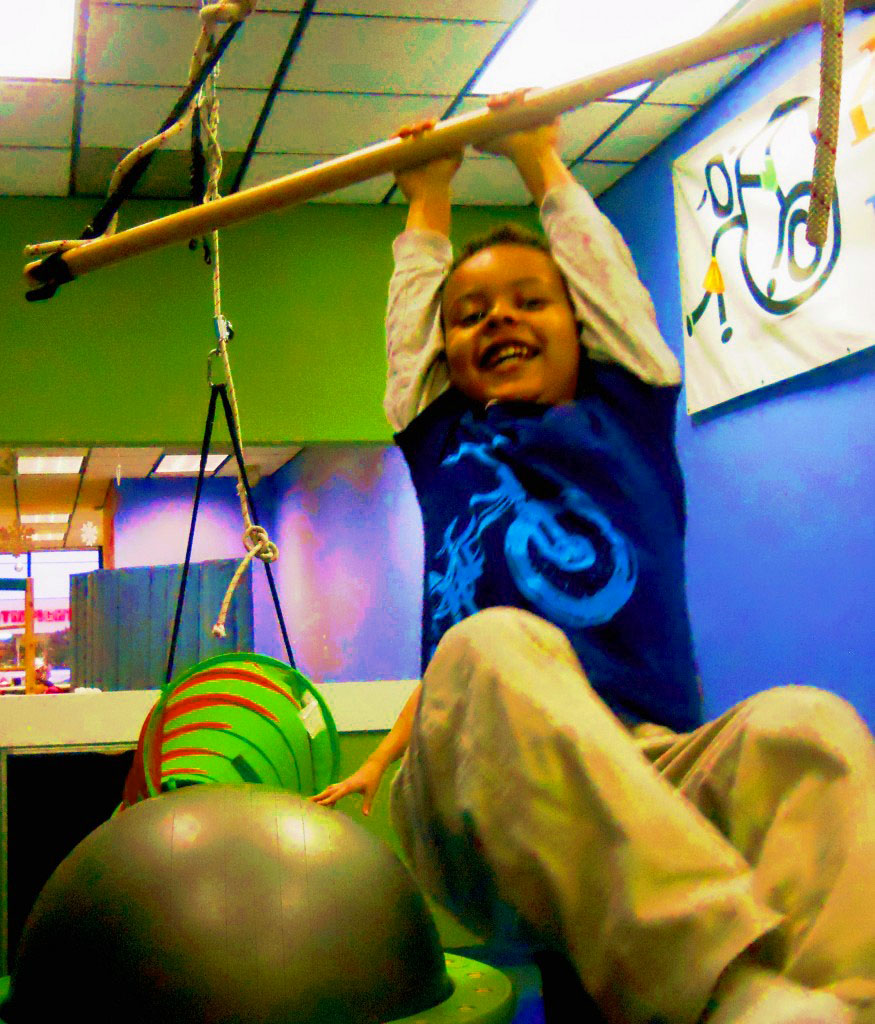 I forgot my phone charger last night at work.   This gave me a chance to show my son my classroom at Lawndale High.   My son's eyes immediately widened when he saw a classroom full of Mac Computers.
He loves computers, and we spent some time looking at pictures from my blog.  He likes seeing the places we've been and describing what's happening in each picture: "That's me with my best friend Zeppelin."
One of the things I noticed is how often my son is smiling in pictures. This photo was taken at his occupation therapy session at Kids in Motion in Torrance.  Swinging from the trapeze is designed to improve his fine motor skills by improving his hand strength.
During his therapy session, he also went through an obstacle course to improve his executive planning, the ability to organize one's mind and body to sequence multiple-step actions.