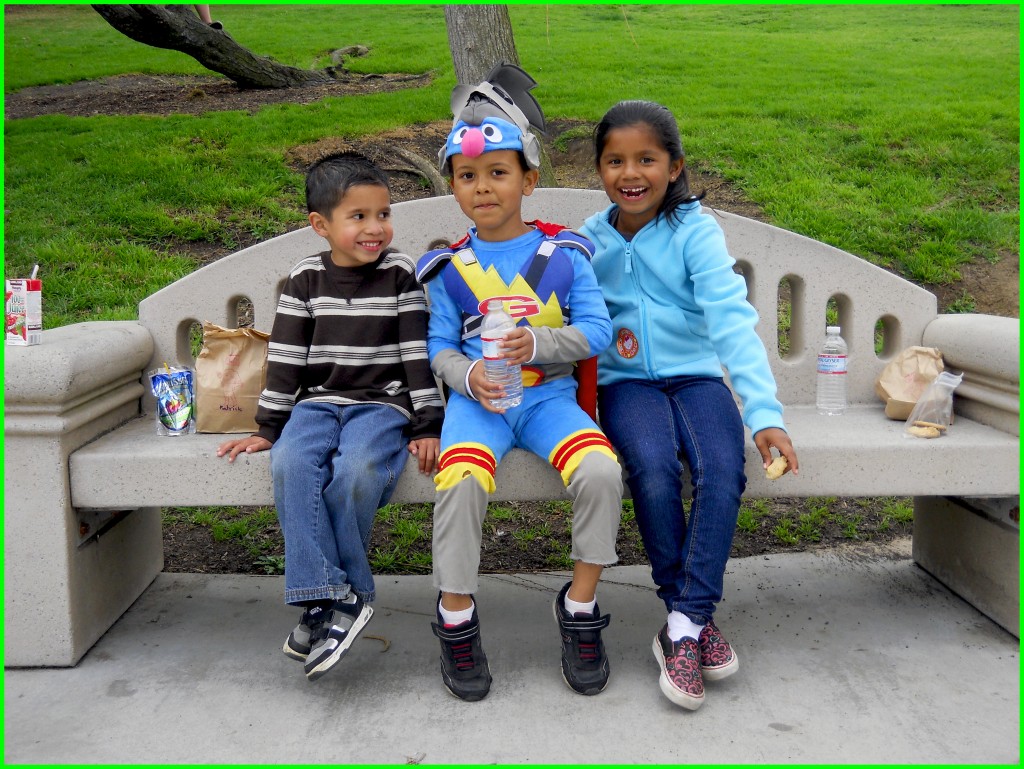 D and I met my friend Shawn and his two kids and their grandma at the park. This was D's first time meeting Shawn's kids, and I was curious to see how well D would play with them.
Shawn's kids, five and seven, were feeding ducks at the pond when D an I arrived. Shawn and I introduced our kids, and his kids shared their bread with D, and they all happily fed the ducks together.
Then, after ten minutes, D ran off to the playground. He must have remembered the enclosed, twisting fifteen-foot tube slide and the dopamine it released from going down several times in our last visit.
As Shawn and I talked, D bounced from one group of kids to another before I encouraged him to find his new friend, Patrick, who is the same age.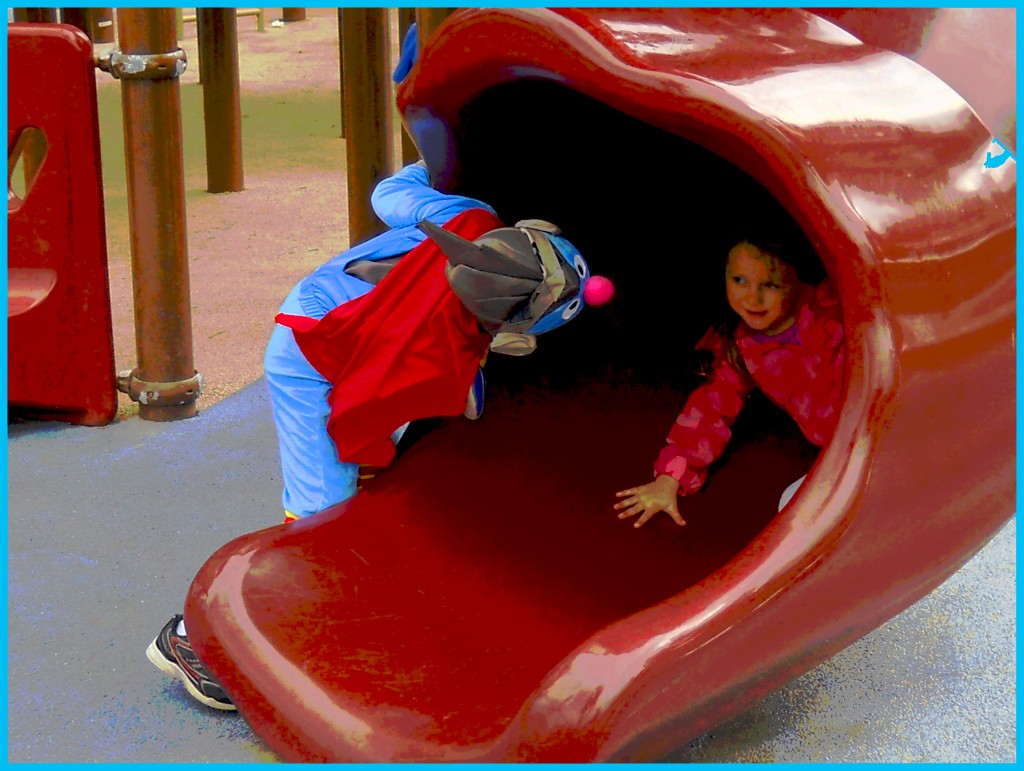 There were around fifteen to twenty kids at the playground. D went up to several kids and asked, "Are you Patrick?" With so many kids running around, he must have forgot what his new friend Patrick looked like.
Then, when D finally found him, he wasn't sure what to do. They both stared at each other, neither sure what to say, and they stood there looking at one other, neither of them saying a word.
D just turned five, and he is transitioning from parallel play to a more social stage of play. However, he has difficulty maintaining a cycle of continuous social exchanges with other kids.
He will often play briefly with other kids before wandering off, leaving the kids confused why he deserted them.
I can tell he enjoys playing with other kids, and I am committed to developing his social skills.