"There are many terrible things that can happen along the way, and many terrible things that WILL happen along the way, but one of the worst things that could possibly happen is that you return unchanged."
–Shawn Smucker
This is Shawn Smucker's take on adventures near the end of his four-month, 10,000 mile trip across America, with his wife and four children (ages 2, 3, 7 and 8) in a 40-foot RV bus they called Willie.
I've been thinking about Shawn's views as I read his book How to Use a Runaway Truck Ramp, and his thoughts on adventure came to my mind off and on during my Saturday mini-adventures with D.
Our adventures were nothing like the Smucker's trip. We went to D's My Gym class, a recycling center (my idea), McDonald's Play Place, Barnes and Noble, and the Pet Store and Toy Store.
My dream is to ride the Amtrak Coast Starlight train from Los Angeles to Seattle and back, but I've never got around to making the trip, so I have to give it up to Shawn for taking his family on such an epic adventure.
I kept thinking throughout the day of Shawn's view that the worst thing that can happen on an adventure is to return unchanged and this is what feared was going to happen to us by the time we made it back home.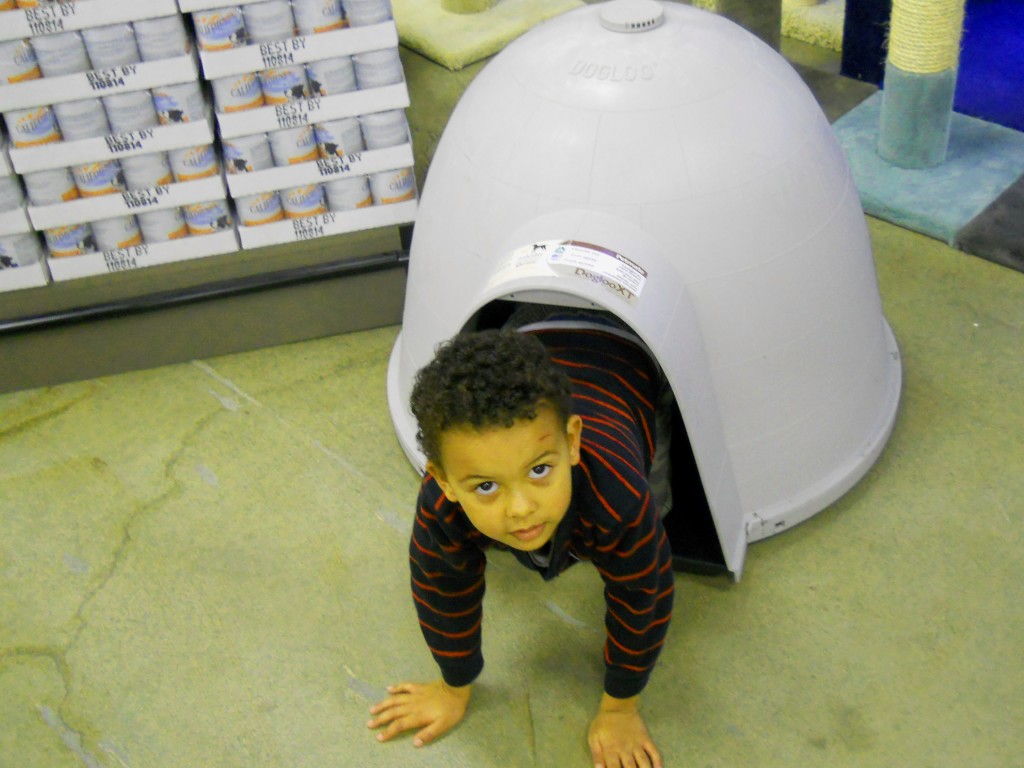 D is still very young–he is six–and I realize there's wisdom in the wife's five-mile radius for our father-son adventures. But I look forward to the day when D's taste in adventure will grow much closer to mine.
These were my thoughts as we returned home, and I thought the "worst" had happened: we had returned unchanged. And it saddened me because I feel responsible for broadening D's view in adventure.
Then D burst through my bedroom doo and  searched through the closet for a stash of books he discovered the other day soon to be donated. They were books that we used read when he was three or four years old.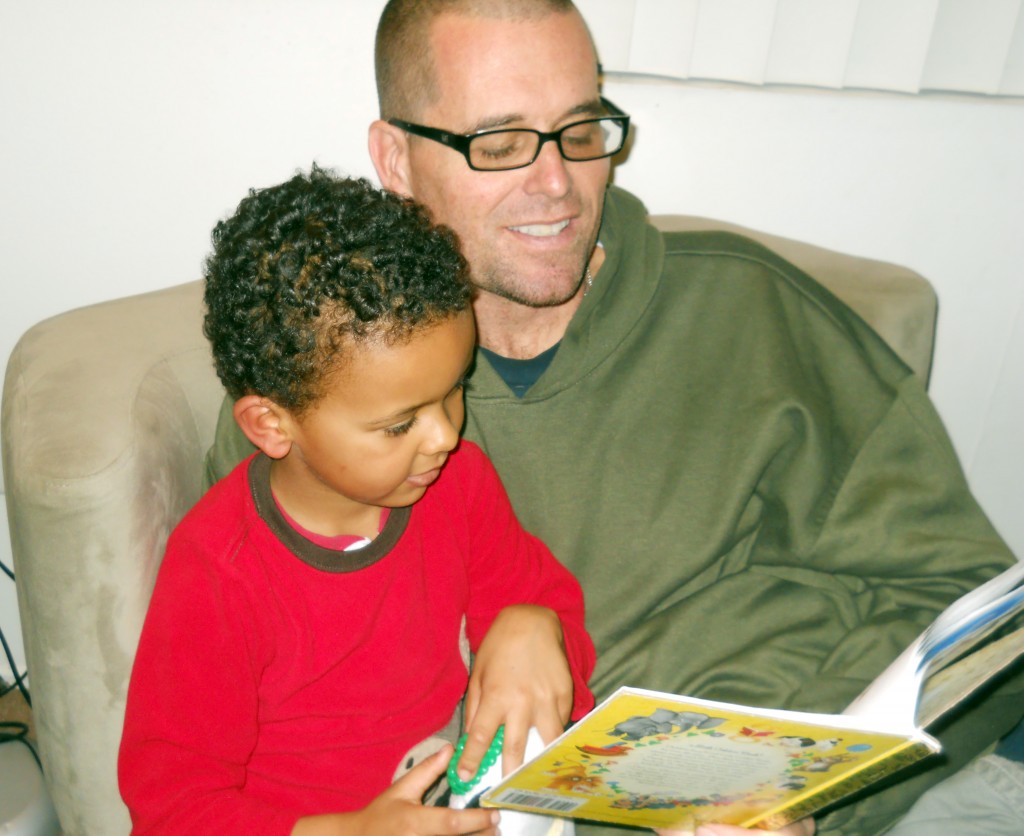 So we snuggled in a chair, and as D brought me book after book to read, I was amazed how he wanted to keep spending time with me. That's when I knew my fear was not true: We had not returned unchanged.
His love for me, and my love for him that grows during our adventures: this is how we both return changed from our trips to the Pet Store and Toy Store, the Mall or the park down the street, and McDonald's Play Place.
Later that night, I read the end of Shawn's book and one sentence in the final few pages particular stood out:
"This is adventure: Setting out to do something that doesn't make sense, something for which you are not completely equipped, something that takes you into a place fraught with danger and uncertainty."
The sentence described how I feel about being a dad. It is a relationship fraught with uncertainty, and it is something for which I do not feel equipped. Add in tautism, and there is another layer of uncertainty, and yet it's true what they say: 90 percent of being a dad is just showing up.
The other 10 percent is the je ne sais quo you bring to the relationship–that special something or trait you bring to the relationship–and I've found that's the most important part in my relationship with D.
What I've found works for me is being willing to look for the best ways to form a close father-son bond with D
This, too, was adventure for my D: meeting a new friend Mia at the Pet Store. They looked at cats together and played together in the scratching post area.