---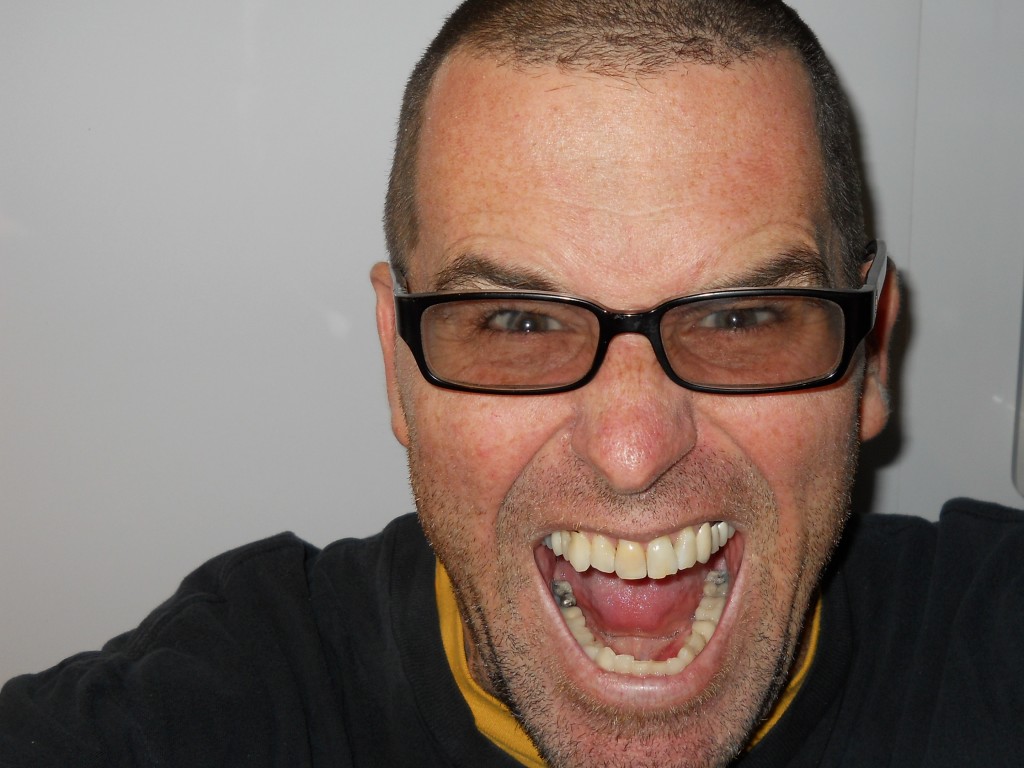 L yelled at me because she couldn't find the fabric dryer sheets in the kitchen cabinet under the sink. She demanded I look for them after she looked and couldn't find the sheets.
Her tone of voice made my nerves jump, and I did not have the opportunity to tell her I moved the sheets from the right to left side of the cabinet the last time I helped out with the laundry.
It was that simple. Look on both sides of the kitchen cabinet and the dryer sheets would have been found with no reason to get scream and the situation would not have intensified.
"What's THIS?" L screamed, holding out a plastic bag with Gain detergent and a box of chocolate brownie squares.
"It's brownies," I said calmly. "I must have forgotten to take them out of the bag from my trip to Target."
My reasonable answer, combined with the absurdity of a conflict over fabric dryer sheets and brownie squares, didn't help bring a sense of serenity to the spiraling out of control situation.
And it's probably best to leave out the details about what happened next. I stayed calm, and I will just say the entire ordeal could have been avoided with a much less emotional approach.
L and I are both Christians, and we've had too many of these types of conflicts throughout our 15 years of marriage. As followers of Christ, we know 1 Corinthians 13, verses 4 – 6:
"Love is patient, love is kind, it does not envy, it is not proud. It does not dishonor others, it is not self-seeking, it is not easily angered, it keeps no record of wrongs.
I hate arguments, and you would think by now we'd have learned how to speak with love to one another. More important, realize these arguments do not provide a good model for our son.
So I went to McDonald's. It was quiet and peaceful, and I considered staying a long time, but after a while I checked the time. It was 6:46, and D's bedtime story time was drawing closer.
My first thought was to let L handle story time (I am not sure if I had a punitive motive), but then I started thinking how D might feel if I did not show up for his bedtime story.
I had two choices, and I knew I'd be leaving McDonald's soon.
L was video recording D reading his favorite book when I came in. I sat next to him on the sofa and put my arm around his shoulder as he read about a Little Red Hen baking bread.
When D finished reading, he ran to to get another book from his bedroom for story time. Sometimes, he will come back with three or four books, but this time he returned with just one.
It was a book on telling time, and we talked about the kids in the pictures: a boy or girl getting dressed, eating lunch, doing homework, playing at recess, and putting on pajamas.
There was a clock on each page telling what time it was, and I liked the back and forth conversation about the pictures, although it was just short exchanges on what was going on.
I've forgotten to say, L texted me to apologize while I was at McDonald's. She said she was wrong, and even though she did not ask for forgiveness (as she always does when she loses it), it was inferred by her text.
Yet, I was still was angry.
I slipped under the covers while L tucked D into his bed, and while I never explicitly said, "I forgive you,"I chose not to remain angry. I chose to let it go, and not let resentment take root in my heart.
I practiced Ephesians 4:26, "Do not let the sun go down on your anger." Which I think, basically, means not to be an angry, resentful person.  Feel the sting of the hurt, share it with God, and forgive as Christ has forgiven you.