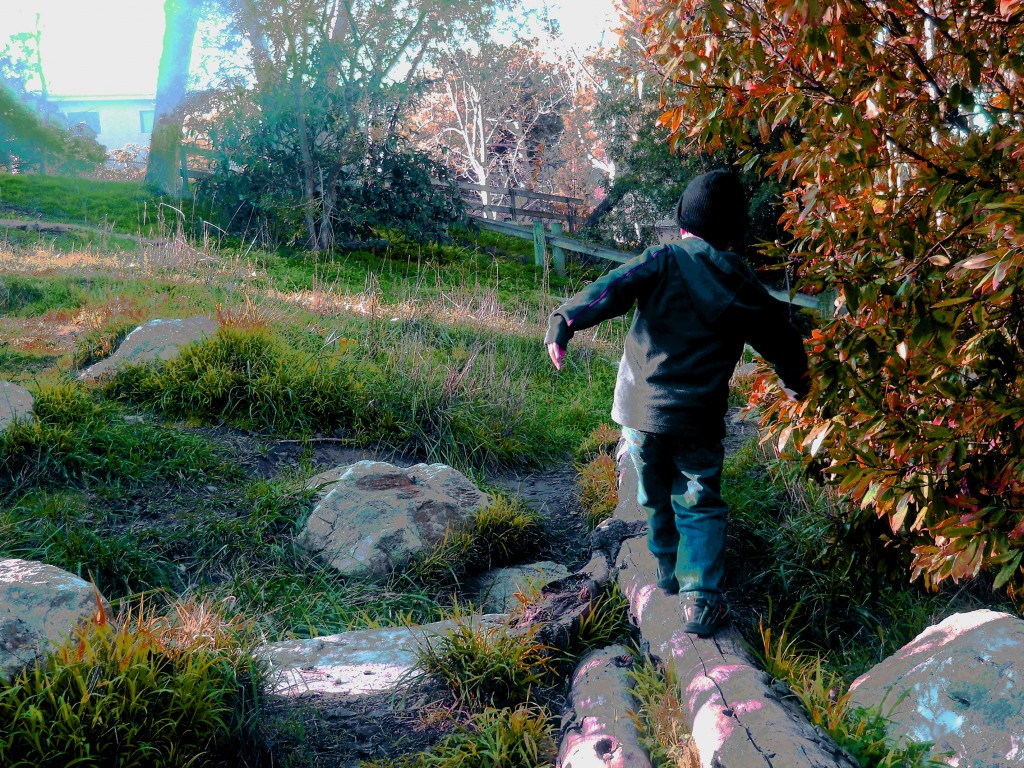 Wilderness Park is the place my son and I go when we need to de-stress.  Remember, the neighborhood from your childhood with the undeveloped land at the end of a street?
That's Wilderness Park.
It is a place where you can walk leisurely, meditate, crunch leaves, see bugs, feed ducks, climb trees, see turtles, feed Koi fish while feeling surrounded by nature.
You can forget all the stresses of life.  Feed ducks from your hand.   Run down a hill and crash at the bottom.  Take a respite in nature without having to travel far to get here.
Once, my son and I watch a blue heron stalk a baby duck before the park ranger came to the rescue.  You can pretend to be David slaying Goliath or Zacheus climbing a tree to see Jesus.
You can hase butterflies, split open a log and look for rollie pollies and adopt the pace of nature and go where your whim takes you.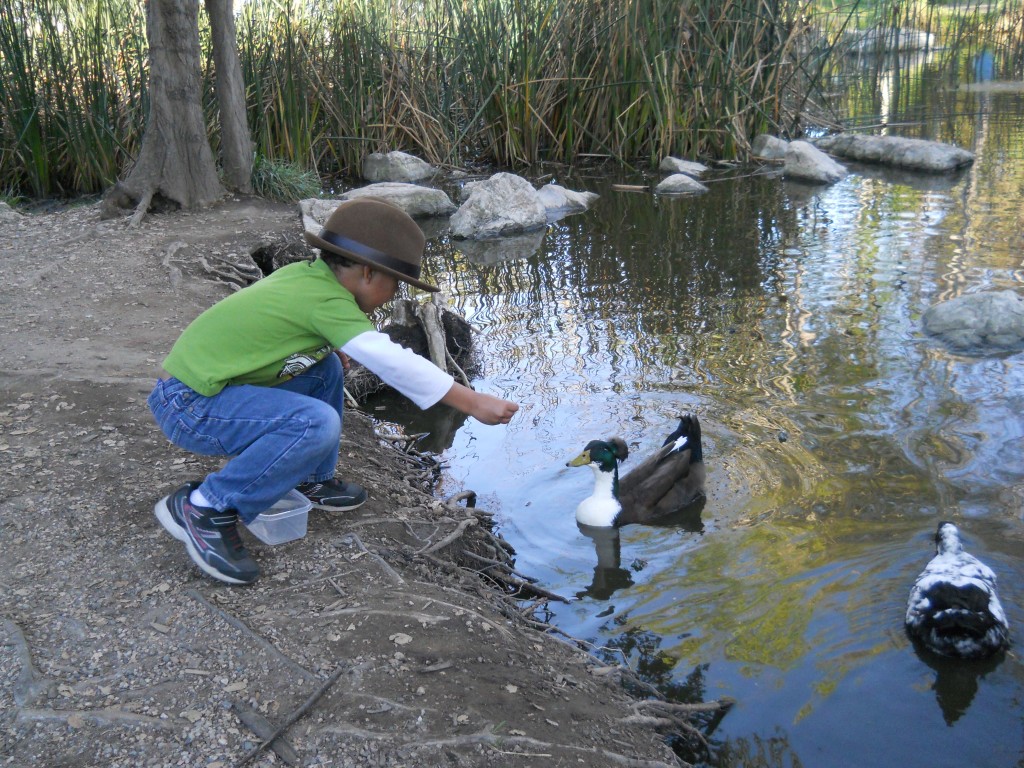 These are just a few of my son's favorite things to do at Wilderness Park, a sensory heaven for a child constantly seeking sensory input.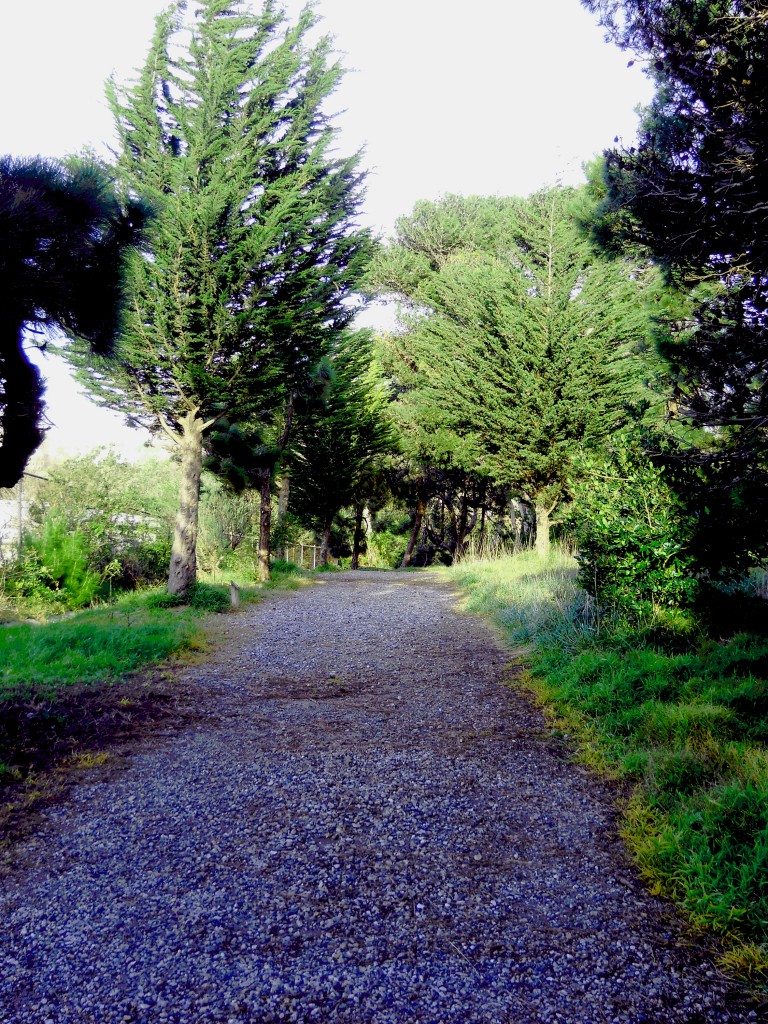 We both love Wilderness Park.  It's the place we can just be, and that's why my son and I love Wilderness Park so much.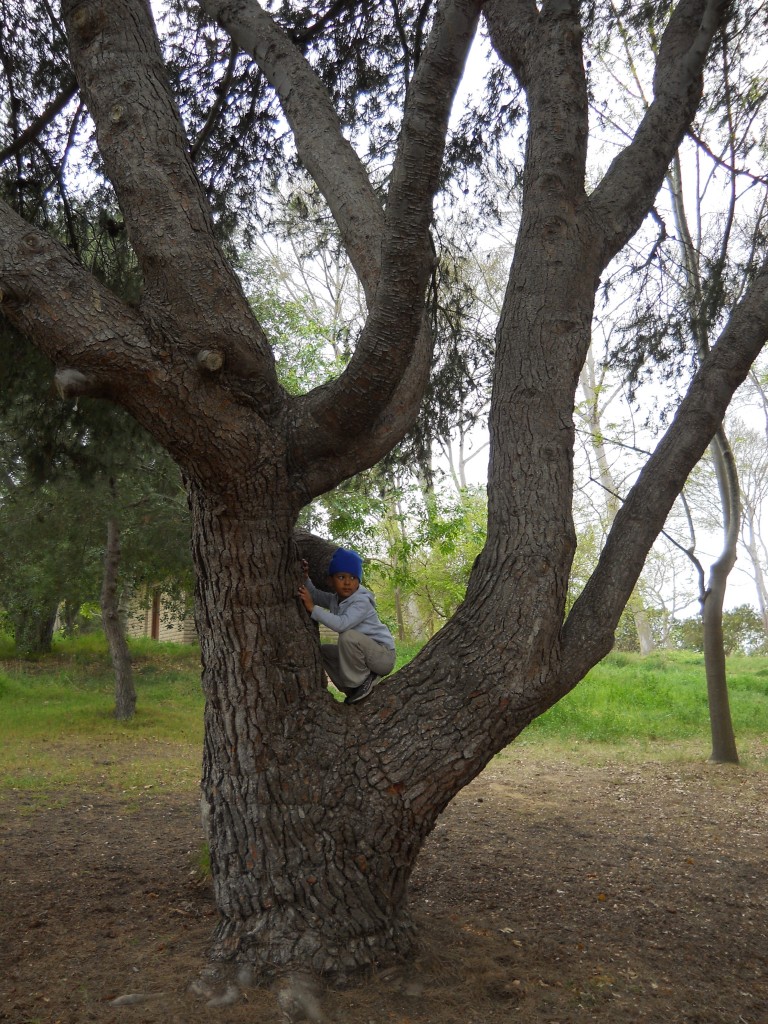 For more info: www.redondo.org.