---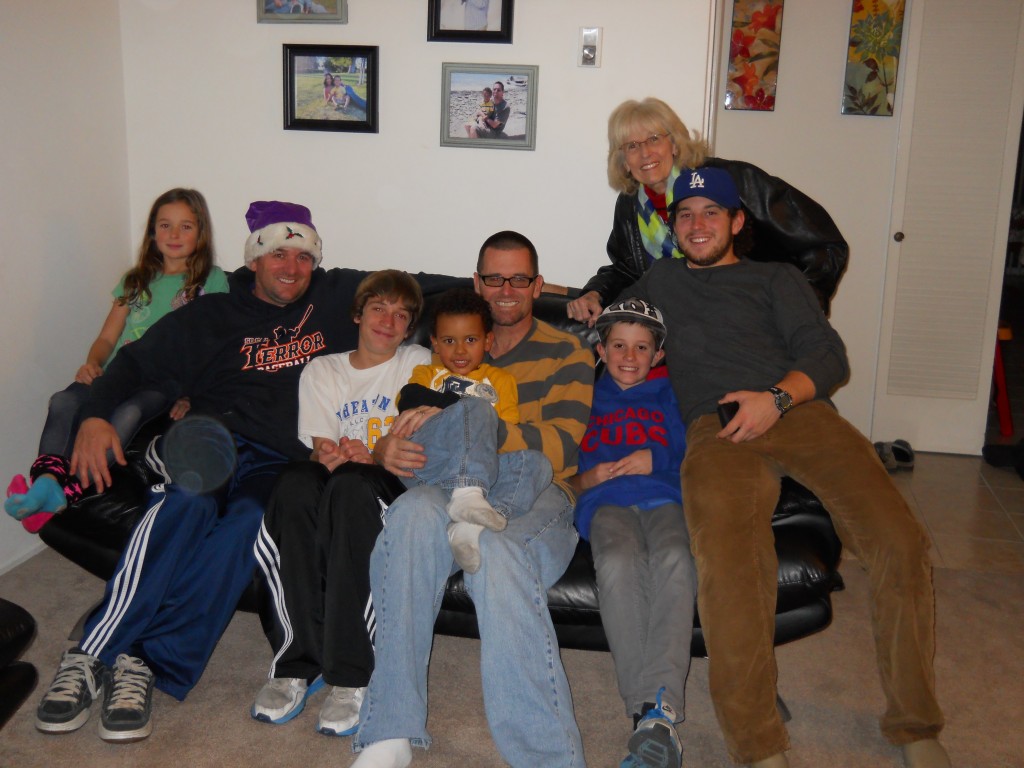 This is whst D looms like when his grandma comes over for Christmas: He rides his tricycle in a circular loop through the kitchen and dining room, pedaling as fast as he can, whooping and hollering the entire time.
L tries the extinction strategy. When this fails she tells D he's being too loud. D's behavior reminds me of a description of communication I read by Japanese writer Shunryo Suzuki:
"Without any intentional, fankcy way of adjusting yourself, to express yourself as you really are is the most important thing."
This is what I believe D is doing: expressing himself for who he really is. L and I rarely have guests over. This might be another explanation for his behavior or, maybe, he is just putting on a show for his grandma.
Honestly, I don't know.
The next night his uncle and three cousins stop by to visit, and he covers his ears with his hands and buries his head into my side, peeking out at the Christmas movie on tv, overwhelmed by the presence of so many people.
When his cousins ask him questions, D's muffled replies make everyone laugh. He has been repeating "What would Bryce say if…" for a couple weeks, but now that his twelve-year-old cousin is in the same room, D doesn't say anything to him.
He lets out a squeaky fart and his cousins, his uncle and me laugh (I'm not so sure about L). He loosens up as we play Pop the Pig, a game where you stuff tiny hamburgers into the mouth of a pig until his belly bursts open.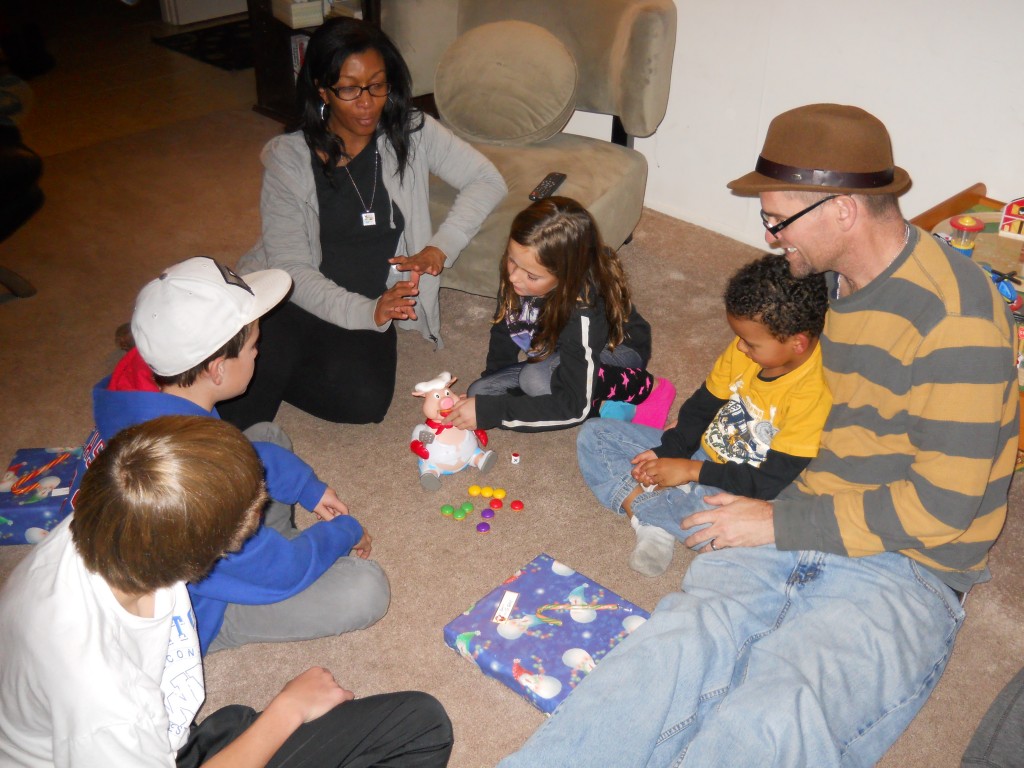 D relaxes by focusing his attention on when the pig's belly will pop open. He engages in small talk with his cousins, we open a few presents, and then it's time to say good-bye to his cousins.
"Give your cousins a hug," L says as his cousins get up to leave.
"No hug."
"Okay, don't give your cousins a hug."
L explains that D has a habit of doing the opposite of what we tell him to do. Hearing this information, his cousins chime in unison: "No hug, no hug."
"Hug."
"No Hug."
"Hug."
"No hug."
"Hug."
"No hug."
"Hug."
Finally, D takes a few steps towards his youngest cousin Brenna to give her a hug, but he turns backwards right at the point of physical contact, like he is backing a car into a parking spot.
"No, give a hug the right way," L says. "That's not how you give a hug."
And he gives a correct hug. I'm sure most four-year-olds are not yet comfortable with human affection, and I am happy D is following Suzuki's description of communication:
"Without any intentional, fancy way of adjusting yourself, to express yourself as you really are is the most important thing."
***
A few weeks later, L and I watched an Oprah Winfrey's Super Soul Sunday show and listened to novelist-screenwriter Steve Pressfield (The Art of War) explain how he lives out his calling as a writer.
"Put your ass where your heart wants to be," he said. "And then plunge in."
This also is what I think D was doing whem he was riding his tricycle at full speed, looping around the kitchen and living room, whooping and hollering.
He was putting his ass where his heart wanted to be.