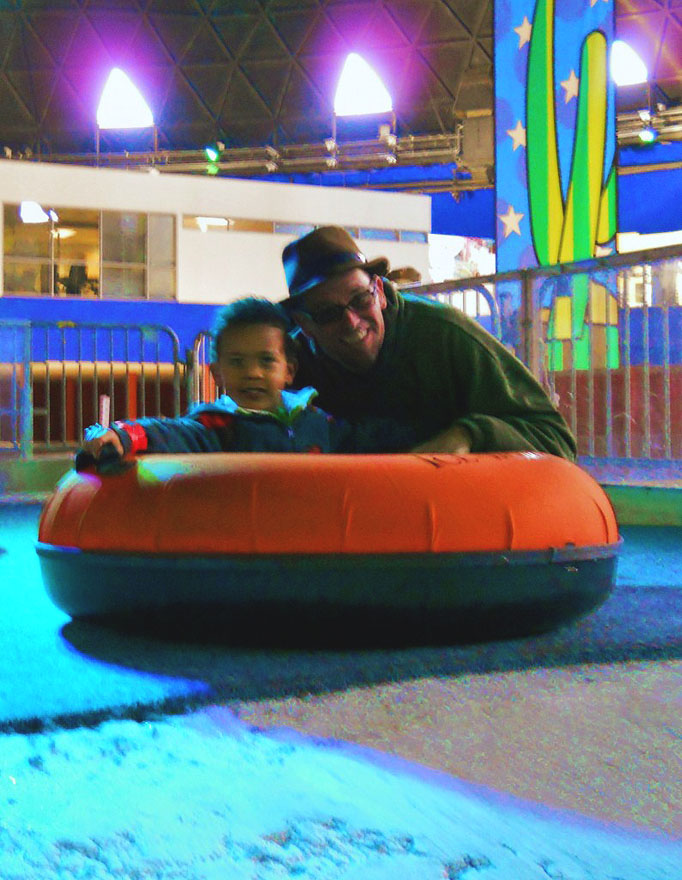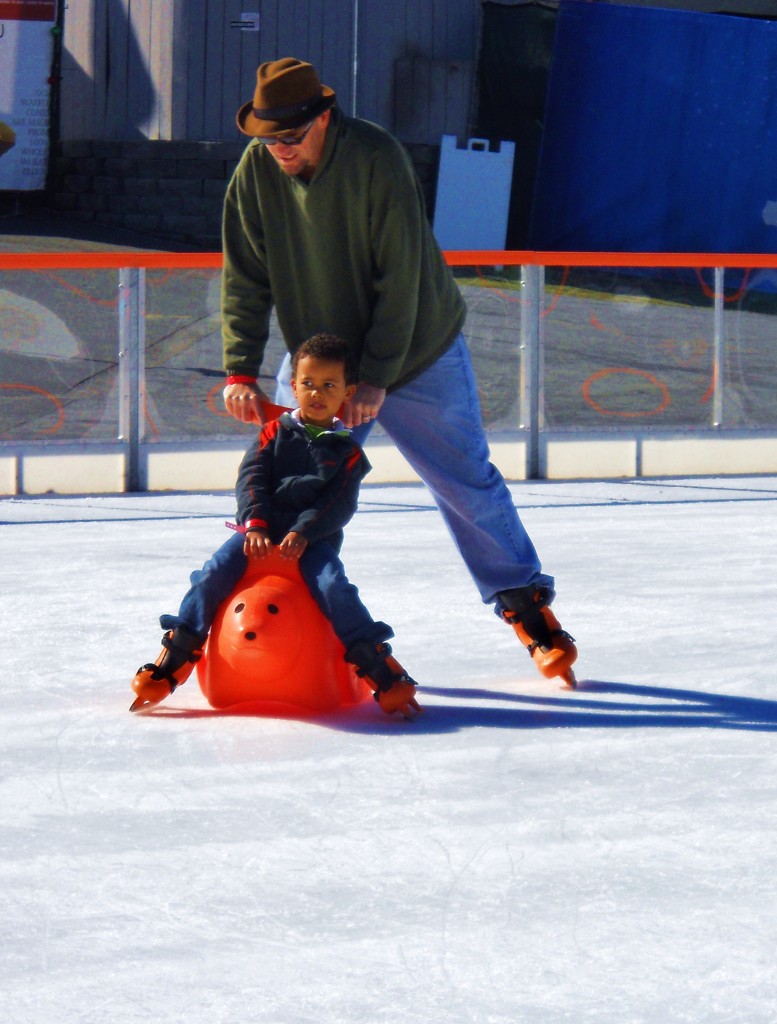 After strolling through Christmas decorations of candy canes, snowmen and gingerbread houses, and taking in the ambience of holiday music, my son and I made a bee-line towards to the ice-tubing ramp at the Queen Mary's "Chill."
It happened this way: we each grabbed an over-sized tube, carried it up the ramp, and careened one hundred foot down before repeating steps two and three five times in a row.
This was D's first time ice-tubing, and he absolutely loved it.  My only complaint, we could not go down together in one tube.  But I understand safety outweighs my aesthetic concerns for our father-son adventures.
The Wife feared ice-tubing was too dangerous. For our son. It isn't. You sit inside a tube, hold the side grips, and slide 100-feet down. Fast. Exactly the type of high-speed activity my son craves.
Next up was the Ice Kingdom, a gigantic, 13,000 square-foot igloo filled with Christmas-themed ice sculptures.  They give you a blue parka to withstand the frigid temperatures–nine degrees.
My son and I went down a slide inside the Ice Kingdom, and the Wife and I took pictures before our fingers stiffened, and she said what was on both our minds.
"Where's the exit?" the Wife said after fifteen minutes in the Ice Kingdom.
This is the first time during our trip the Wife and I were united.  Yes, there was still some residual effect from a stressful morning, and the cold temperature brought us together in mind, body and spirit.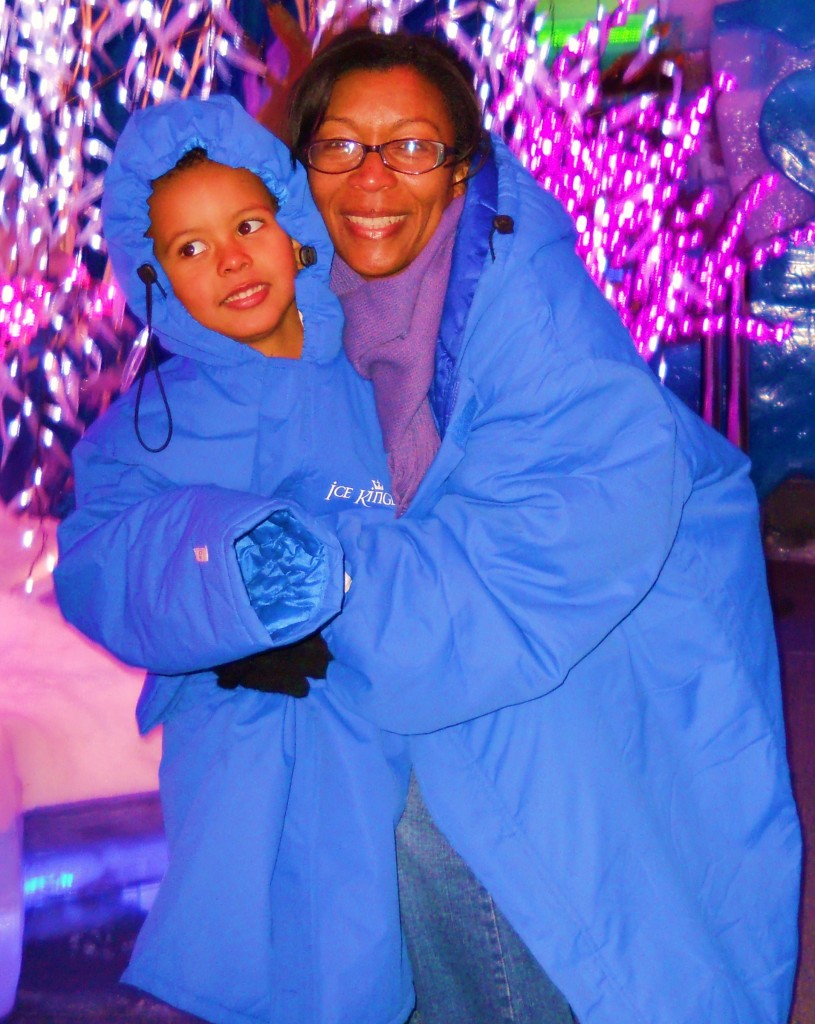 Thank you, Ice Kingdom.
The outdoor ice-skating rink was a beautiful setting for my son's first time ice-skating.  The rink was framed by sunshine and harbor views with temperatures in the 70's.
He stayed upright thanks to an orange seal with a horizontal bar. However, he much preferred sitting on the seal and being pushed by Dad.
It was a great father-son bonding moment (although the Wife felt he should be skating on his own two feet).
Our time ended at "Chill" when the Wife said she had Christmas goodies to cut and wrap (before our son's Occupational Therapy appointment) while my mind was on going ice-tubing one more time.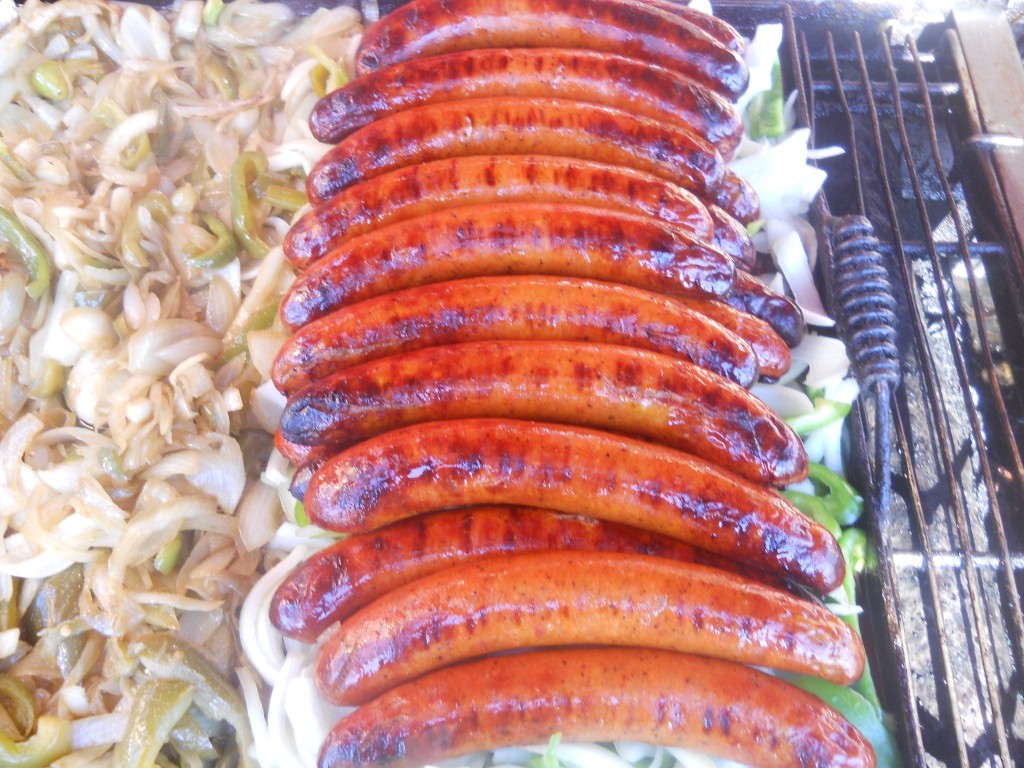 We had a rhetorical argument. I lost.
Despite emphasizing to her how much D had loved ice-tubing, and explaining the lines were short and it would only take fifteen minutes, my argument failed to change her mind.
The Christmas goodies had to be cut and wrapped, and that's just the way it was going to be, no matter how reasonable my appeals were to her.
Still, we enjoyed some family time and my son experienced ice-tubing for the first time.  To be fair, I could have planned our trip better so we did not have to rush home.
Thanks to the Queen Mary (self-disclosure: we received a media pass) for letting my family enjoy some fun together.
Info on Chill: Ice Kingdom Adult ticket is $24.95, child $19.95; and there's combo ticket prices for Kingdom/tubing.  Skating is extra cost, but well worth it.  Early Bird Special: Arrive before 12 p.m. and save 50% off Admission to the Ice Kingdom.  For more info: www.QueenMary.com or (877)-342-0738.