---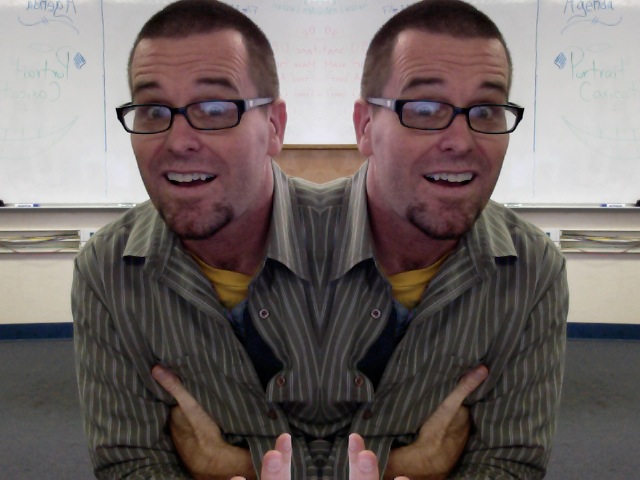 Okay, so. L tells me I should write more about being a Christian Dad, and not just me and D going on our adventures, and I think she is right, I have not branched out to think or write about certain topics.
L encouraged me to start writing about my relationship with D and reflect on what I'm learning as a dad. I always said that I would write a book if I had the right subject, and D is that one.
The truth is, I am having an internal struggle, probably common to parents of kids on the spectrum, over how to perceive D's self-stimulatory habits like flicking sand, game cards or pieces, and any fumbleable object
I know he is a 1,000 word puzzle–and part of who his is his tendency to flick sand more than playing with toys or balls–and his sensory tendencies can be frustrating to accept at times.
It doesn't bother me when he flicks sand or shreds leaves at the park, but it is hard to play a board game when he fumbling tiny game pieces with his fingers rather than playing the game.
A great amount of patience is required to play a board game, and my attitude is this is just who he is, and where he's at, in his development right now. L is a lot more easily frustrated–though I am frustrated too–by his sensory issues.
His sensory tendencies can be very frustrating, baffling, funny at times, and test the level of my patience as D can be so preoccupied with stimming on fumbling the game pieces that it's difficult to even start the game.
L fears that as he grows older his sensory-seeking tendencies will be a problem. My perspective is, he will be five in a week, and as it says in the Matthew 5:18, one of my favorite verses, "Each day has enough trouble of its own. Therefore, do not worry about tomorrow."
I believe D will be able to regulate his body better as he progresses in his development. And I was surprised this morning when I found him playing Zingo by himself while I went to the bathroom before we started to play.
He stepped on the bottom shelf of the hallway closet to get the game down.  He removed the game board and pieces, slid the number holder back and forth and matched the numbers from the yellow tiles to his card.
Most importantly, he avoided the temptation to fumble the game pieces, and when I came back into the living room, he yelled, "Zingo!"
Speech is another issue. When D started speaking, he would sometimes repeat what we said to him, but he is now beginning to speak in lengthy monologues instead of engaging in back and forth conversation.
This can making talking with him difficult. Or, at least, different.
Honestly, have grown tired of observing his speech or behavior through an autism lens. I am not a psychologist. I want to connect with D, not analyze his behavior: to be his dad and not an armchair psychologist.
I don't want to be like those guys who thinks they know more about football than the coach. I want to be on the field, running and finding seams in the defense to catch a first down pass.
Okay, enough football analogies.
D and I are going to the Angel Breakfast at our church this Saturday, and as far as being a Christian Dad, I've begun teaching D the Golden Rule: Treat others the way you want to be treated (Matthew 7:12).
I picked this as a spiritual starting point because as of late D has a begun a habit of pushing down younger kids when on sensory overload from being at an overly crowded playground.
I am also considering have a five-minute Quiet Time with D on the weekends where we read a story or a few verses in the Bible and discuss what they teach about God and how they relate to his everyday life.
After reading Wes Moore's ital, I made a end-of-the-year list–a resolution I hope to follow through with and do with D–of ten things I want to teach my son in the upcoming year.
1.Recycling bottles and cans at the Recycling Center: I want D to learn the value of money and how hard work relates to earning money. Does he know the difference between the cost of dinner at Denny's and an Ipod? No. That's one of my purposes for introducing him to money through recycling plastic bottles and cans.
2.Teaching charity by giving away old toys and books: Instead of L or me taking old toys and books to Goodwill, I want to let D pack up his old toys and book, letting him decide which ones he wants to give them away and to use this process to help him mark his growth from a little to bigger kid.
3.Learning to read the Bible and know God: The is the most important thing I want to pass on to D: to know and connect with God. I am afraid I might procrastinate on this, so I bought him a new bible.
4.Learning to take good photos: We now live in the Digital era and the ability to take pictures has become a legitimate skill in the internet, and my ambitious goal as D gets older, is to move him from a consumer to a producer of images.
5.Increasing his social skills: While I regularly take my son to the park, McDonalds and indoor playgrounds to develop his social skills, I know I can find more ways to increase his social skills. I think the key is just getting him to sleep down, so he can process verbal interaction from others. 6.Helping him to learn to speak Spanish: D loves speaking Spanish ('hola,' 'como esta?', 'muy bein,' 'gracias,' 'de nada.') at restaurants and fast-food drive-throughs (he's developed quite a reputation at McDonald's and Del Taco), and I ordered Little Pim's video series to provide him with a Spanish teacher who he can also cuddle with at night. 7. Learning to be part of a team: L and I skipped on signing up my son for playing soccer this year because We didn't think he was ready, but I think he's now ready to be part of a team. A conversation with a soccer mom at McDonald's convinced me his readiness is on par with most other kids.
8.Encouraging meaningful contributions to our family: This covers everything from keeping his room clean, putting away his toys, helping take out the garbage, etc. All necessary life skills, right? I confess it's sometimes easier to quickly clean up after him than teach him to clean up his own mess. I also want to teach D to be respectful: This is one I've been working on.
Yesterday, he hit a neighbor friend C on the head several times during a sword fight, and he liked to throw his toys in the pond, so this is a work in progress.
8. Teaching him to obey his mom and dad: My son is has a strong sense of independence (even more than for a typical five-year old), and it sometimes takes telling him something a few times to get him to do it. I've been realizing that holding him accountable for every action is important forteaching him to obey his teachers, future bosses, God, etc.