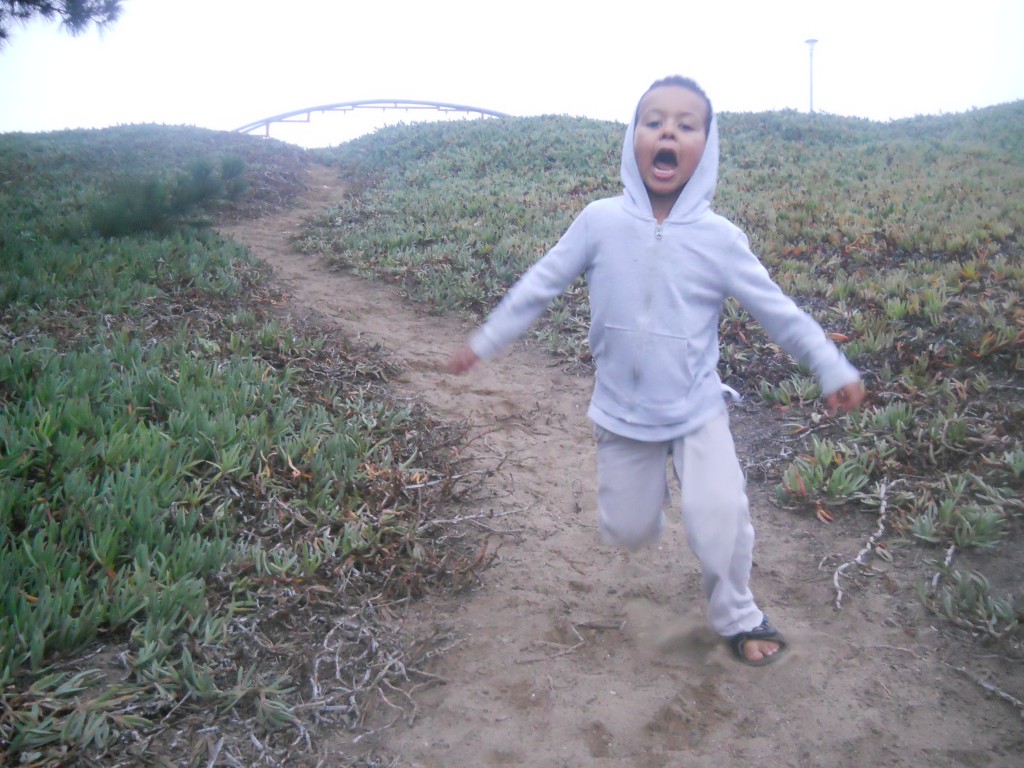 Ah, thanksgiving! D and I burned off the turkey by running down the winding trails at Rocketship Park, known for its metal rocket play overlooking South Bay, a relic from the 1960's U.S.-Soviet Union space race.
I yelled for D to start running, and as he came flying or flailing down the trail in sandals (I agree—not the best shoe choice), there was, maybe, a one second difference between taking this picture and D crashing into me.
Best of all, the turkey and trimmings stayed where they belong, and when D and I got home, I helped myself to more turkey, mashed potatoes, Mac and cheese, stuffing, cranberry, green bean casserole all mixed together.
It was an fantastic thanksgiving, and we enjoyed L's cooking to the fullest.