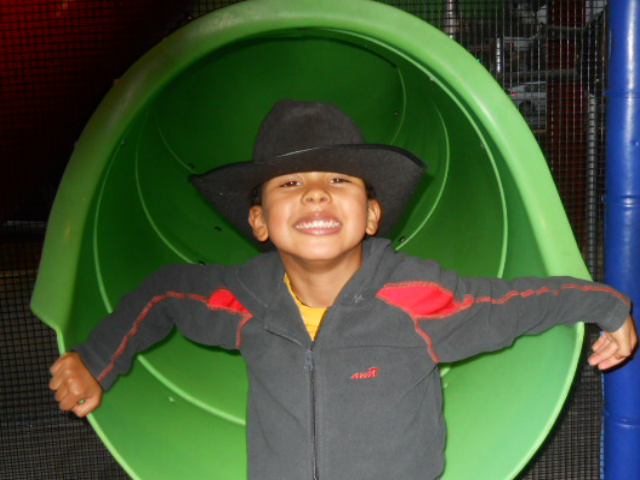 I don't like to re-post, but this one was on my heart while my son and I were McDonald's today…
My son and I set out on our first "blogged" father-son adventure. First, a little self-disclosure: he is 4 ½ years old; we live in Southern California, and my son and I are both outdoor park aficionados.
Our favorite activity is to visit different local parks, and the day's plan is to visit a "new" park.   But the plan changes when we reach our first stop sign, and my son says, "Dad, I want to go to McDonald's."
Sure, McDonald's! What my son really means is McDonald's Play Place. Land of tunnels.  Climbing and slides.  High-pitched squeals and laughter.  Germs and instant friendship.  Every Kid's Utopia. Except, there is one problem…
"Where are all the kids?" my son says. "There are no kids."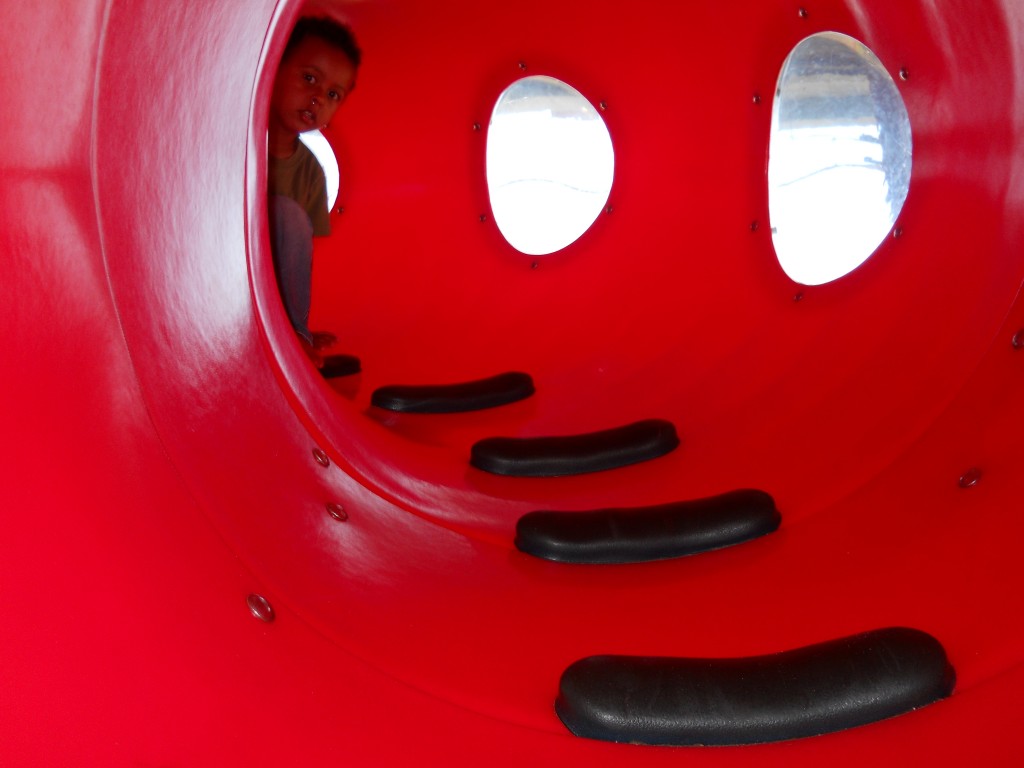 He ventures into the tunnels, and when he comes out, viola: there are kids! I sit down and take pleasure in parent's rarest commodity: Rest!
I take my son regularly to McDonald's Play Land to develop his social skills.  He is an only child and has high-functioning autism.
Most of the time, you would not know my son has autism, if you saw him at McDonalds. He has a few quirky behaviors—what kid doesn't?—but none distinguish him as much different from other kids.
I've concluded that having autism doesn't define him; his interests, abilities, strenths, and relationships are what define him. Every single kid has a back story, and this is merely the back story for my son.
During our previous visits, I crawled through the tunnels with my son, even though I am 6-foot-3.  This made our visits a joint activity, but I also joined him because he sustained little interaction with other kids.
He was entertained by other kids' antics, but often missed their overtures to play. Now, he has begun maintaining interaction with other kids, and this has enabled me to stay more on the sidelines.
Here's what I see today: My son is chasing two older girls and pursues them all through the tunnels. Finally, I hear one girl say, "I am sweating." And then to my son, "Can you please stop chasing us?"
A boy points his finger to shoot him, and my son grabs his heart and falls down.  This is a play action I've never seen him do before.  It is such a normal child gesture, but it isn't for a child with autism.
A few minutes later, he comes down the slide in a train of four kids, all laughing and wide smiles.  My son has a disorder that makes communication and social interaction difficult, yet he is discovering the joy of being with others.