I'd heard about the Noah's Ark Exhibit at the Skirball Cultural Art Center from a few parents at local parks, and my initial thought was that an art museum and young kids seemed like a incongruous pairing.
Like broussel sprouts on a pizza.
However, the Noah's Ark Exhibit is like falling into the Land of Oz. Inspired by the ancient flood story, the exhibit has 400 life-size whimsical animal constructions made from recycled materials and everyday household objects.
But instead of munchkins and witches, visitors to the Noah's Ark Exhibit are greeted by flamingos with fly swatter feet, yaks made from dozens of rag mops, and boa constrictors fashioned from air-condition conduits.
The Noah's Ark Exhibit is a unique work of art constructed of everything from bottle caps and bicycle parts to rain gutters and rearview mirrors to recreate the animals on Noah's Ark.
As a New York Times art critic put it, "the exhibit is powerful because it forces us to pay attention to each animal in all of its wonderful strangeness." That may be so, but D liked that this is a hands-on destination, and kids are actually encouraged to touch everything.
He pumped a handle to bring forth rain, twisted a crank to make lightening, and pulled a rope to hear an elephant trumpet, and D and I loaded up animals, two by two, onto a moving ramp and into the ark.
D didn't pay that much attention to the "wonderful strangeness" of the animal creations. But that's probably because aesthetic valuing is not usually part of the skill set for most four-year-olds.
His favorite part was climbing up a cargo net to reach the rafters of Noah's Ark. It was like we were walking in a museum–and the next thing you know–we stumbled upon an indoor playground.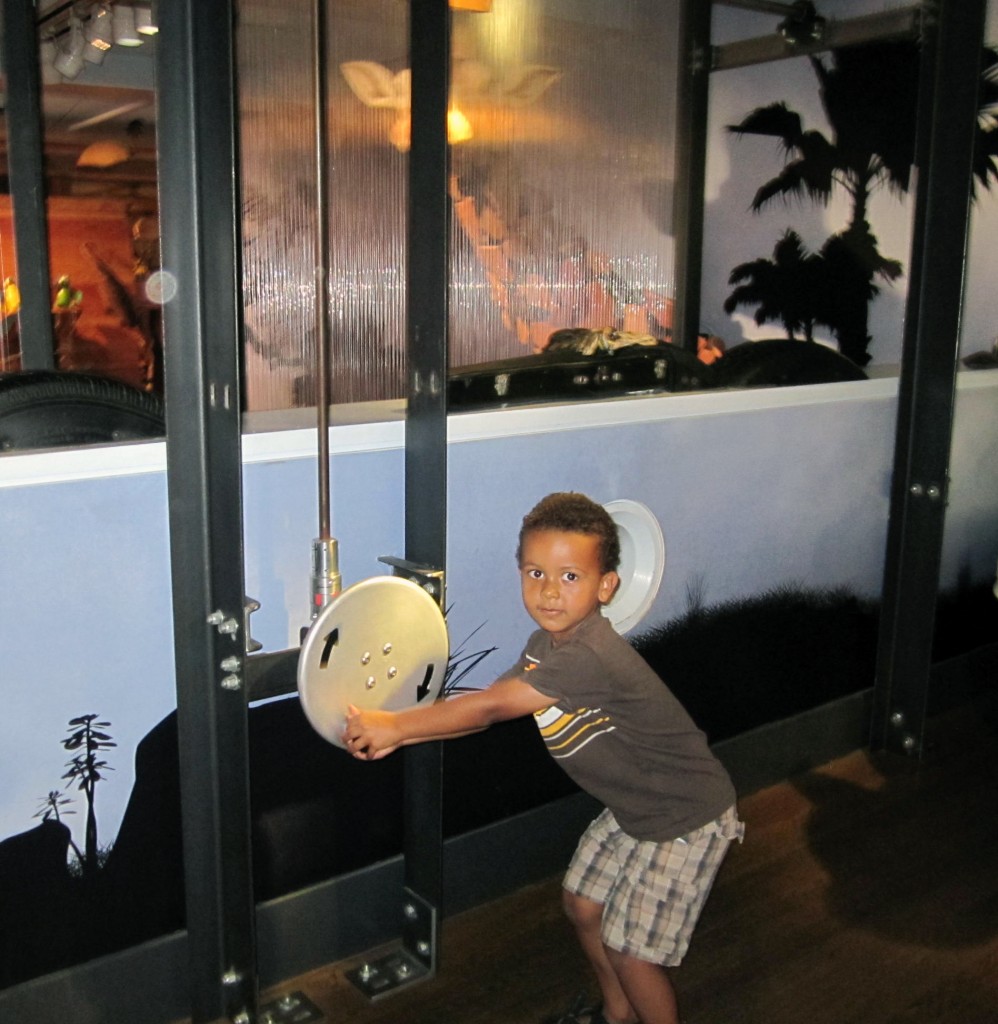 D climbed up the cargo net, and I followed behind him, and we were soon crawling in the rafters. Actually, he ran on the netted-in wooden planks and I crawled with several toddlers and an adventurous mom.
The chance to explore the rafters of Noah's Ark with D was too good to pass up. I glanced down to see parents with their phones pointed up and thought to myself, remember to always join D in adventures. 
D ran right through a metal arc sculpture in an outdoor garden with mist sprayers that, in sunlight, creates a rainbow. I had hoped it might spark a conversation on the biblical story, but our talk about God's faithfulness will have to wait another day.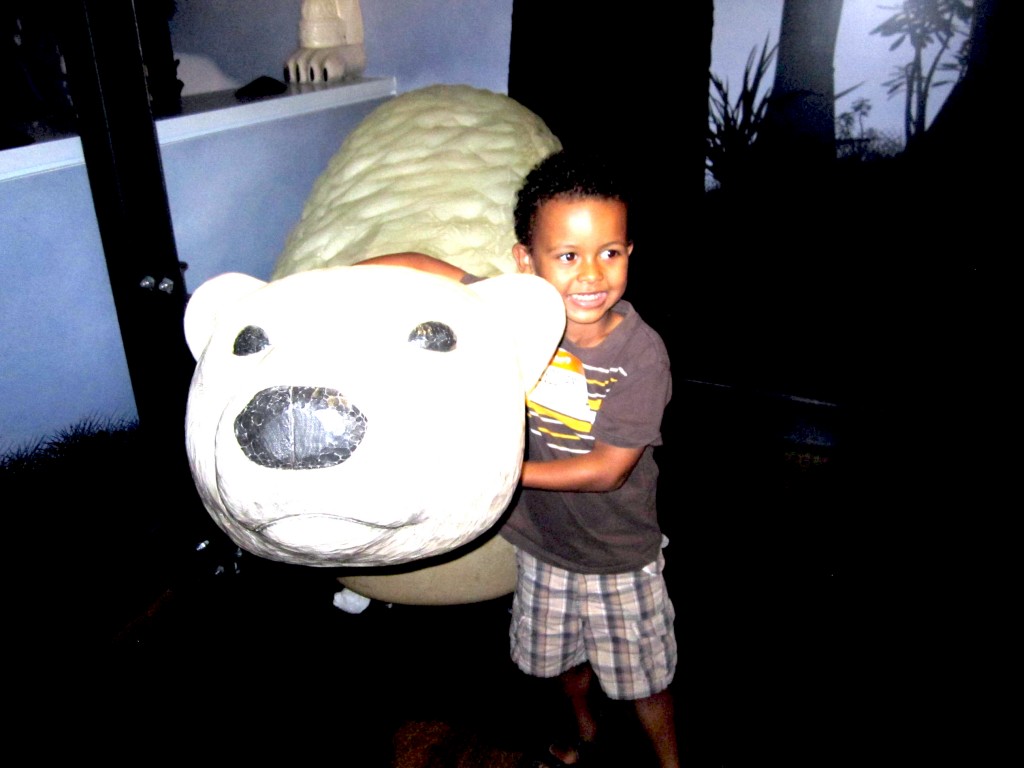 The Wife enlisted a docent to talk with D when he began to run inside the museum–trying to get back to climbing the rafters–and when he resisted listening, the Wife decided this marked the end to our visit.
I thought D deserved a second chance. Clumbing up the cargo net would have calmed him down. But the Wife was adamant in her decision or frustrated. Whichever one it was, I avoided having a public disagreement with the Wife.
My favorite part of the exhibit was sitting on a patio swing with the Wife and D and watching a boy sweep up fake animal poop into a dust pan. It was humorous and odd, just like the Noah's Ark exhibit.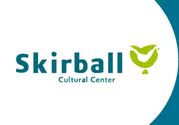 For more info: http://www.skirball.org/.  Tickets are $10.  Advance tickets are free on Thursdays by calling the museum.  The Skirball is also part of Bank of America's "Museums on us" program.  Show your debit card, and you get in free on the first Saturday of the month: http://museums.bankofamerica.  Enjoy lunch at the Zeidlers Cafe, 11:30 to 3:30.