D is talking to a striped fish in a large rectangular tank as we leave the aquarium. "We will see you again Butterfly fish," he says to the red, orange and yellow-striped fish.
"I want to go back and see Captain Eggplant," he says in the parking lot on the way to the car.
"His name is Captain Eggbar."
"I want to see Captain Eggbar. Can I see him again?"
"Sure, we will come back soon to see him."
The aquarium is tiny: one room with ten to twelve tanks and an outdoor patio with 
another eight to ten tanks where visitors can take a guided tour and pet sea animals. And it's free. Which makes it a great place to revisit.
This tiny aquarium is the perfect size for D. He ran in circles at a much larger aquarium, yet has formed a personal connection with the sea creatures at this one-room aquarium.
He liked the Butterfly fish and sting rays, but his favorite was Captain Eggbar, a computer-animated alligator with a sailor's cap and booming baritone voice who asked "true" or "false" questions about marine life.
D read each question aloud off a screen and then rushed a few feet away to touch a "true" or "false" icon on a computer monitor to hear Captain Eggbar say, "correct" or "incorrect."
I broke down each question to his cognitive level, and while a few kids his age or slightly older came by, they just wanted to hit the true-false icons without even reading the questions.
Two moms commented on how impressed they were with D's reading, and as I celebrated each one of his correct answers, I felt a father's pride in his reading ability and engagement in questions beyond his age level.
He went through a series of seven questions three consecutive times, reading each question and listening to the clues I gave him, and after tapping the "true" or "false" icon, he waited a few seconds to hear Captain Eggbar say "correct" or "incorrect."
During the next few weeks, D continuously asked me to do true and false questions with him at home, in the car or at the park. Everywhere we go, he says, "Dad, can you do a true or false question?"
"True or False? Whales have belly buttons."
(True. Whales are mammals.)
"True or False. Dolphins sleep with one eye open.
(True. Dolphins look for predators while resting half their brain.)
"True or False? There is an ocean animal called a bone-eating snot flower worm."
(True. It has stringy gills that look like snot hanging from their body.)
"True or False? Some fish communicate by farting."
(True. Herring fish emit high-pitched farts to communicate.)
The true-false questions represent an easy template for conversation, I suspect, and D likes to answer incorrect to hear me make a buzzer sound, laughing at the strange noise.
He may be stimming off the true-false questions, it occurs to me after a couple of weeks, since the true-false questions and the buzzer sound he likes to hear are repetitive in nature.
But it beats hearing crickets in the back seat, and I hope the true-false questions will lead to more frequent and fluid communication between us during our father-son adventures.
D struggles with using language socially, particularly initiating and maintaining conversations. Kids will talk to him at the park, and after a short exchange, he often wanders off before they continue to play together.
Yet, today D said good-bye to a Butterfly fish and talked to me about wanting to see Captain Eggbar again, and this was more than usual. So I am grateful for a Butterfly fish and an animated alligator for helping to stimulate D's pragmatic speech.
I am thankful too for discovering wisdom in an unlikely place–a tiny aquarium one block from the beach. The wisdom is simple: to join him in whatever excites him and seize these as opportunities for communication.
***
The ABA vs. "Floor time" is a decision parents of children on the spectrum face soon after receiving a diagnosis of autism for their child. Some may never hear about Dr. Stanley Greenspan's "Floor Time" approach, or they decide to go with ABA because it is accepted by most health insurance companies.
I didn't trad about "Floor Time" therapy—which isn't covered by insurance—until after D had been in ABA therapy for a year. I was divided about the ABA therapy. I thought it forced him to participate in two-way communication–which was good.
On the other hand, the strict behavioral goals, repeated ten times to record for data, seemed overly rigid, even if it is meant to "rewire" a child's atypical impulses like stimming.
The ABA therapy is the only accepted "autism" therapy only because it has been clinically studied while "Floor Time" had yet to be the subject of any research studies.
But as D's ABA continued, and I read more about the reasoning behind Greenspan's more naturalistic therapy, I realized I was a proponent of his "Floor Time" approach.
We didn't stop the ABA therapy right away. However, I began to apply the tenets of Greenspan's therapy in playing with D: which is to join him in what interests him.
Not long after D began calling one of his ABA therapists "Laura Alien Pants," L and I decided to end D's ABA therapy in favor of joining the Cub Scouts and kid's choir.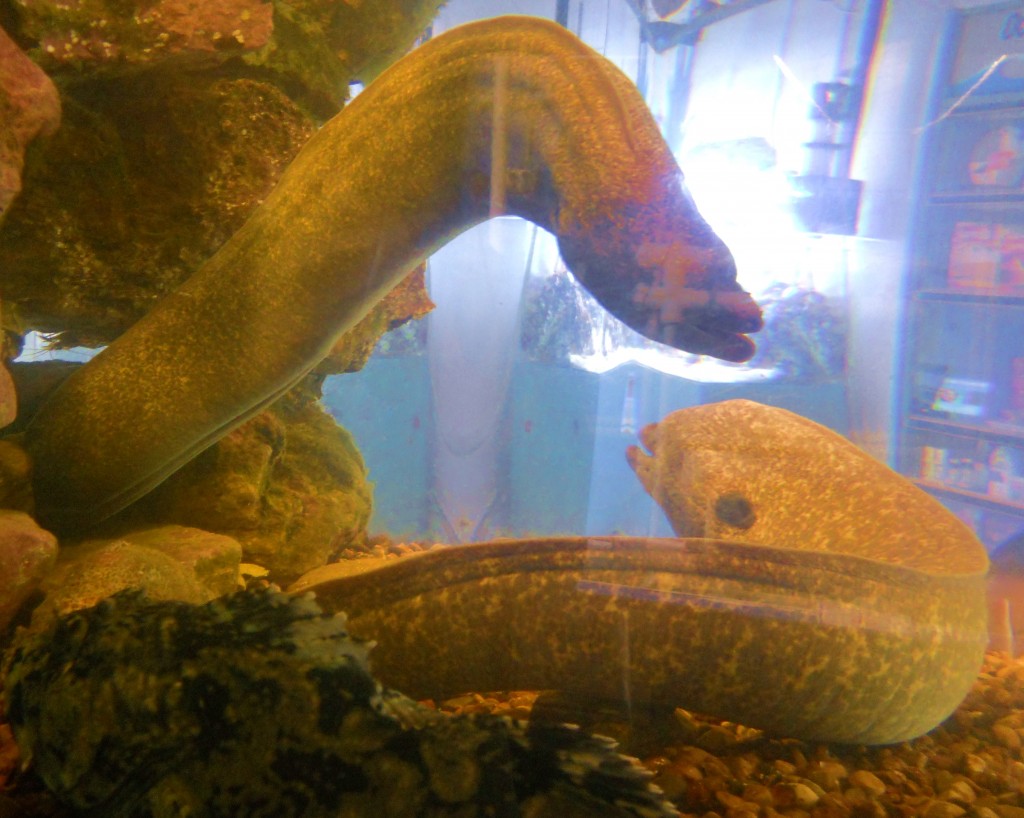 Footnote: Pragmatic speech involves reading or responding to subtle emotional and social cues and using language creatively in a variety of social settings. (Engaging Autism, Stanley I. Greenspan, M.D. and Serena Wieder, P.H.D.)