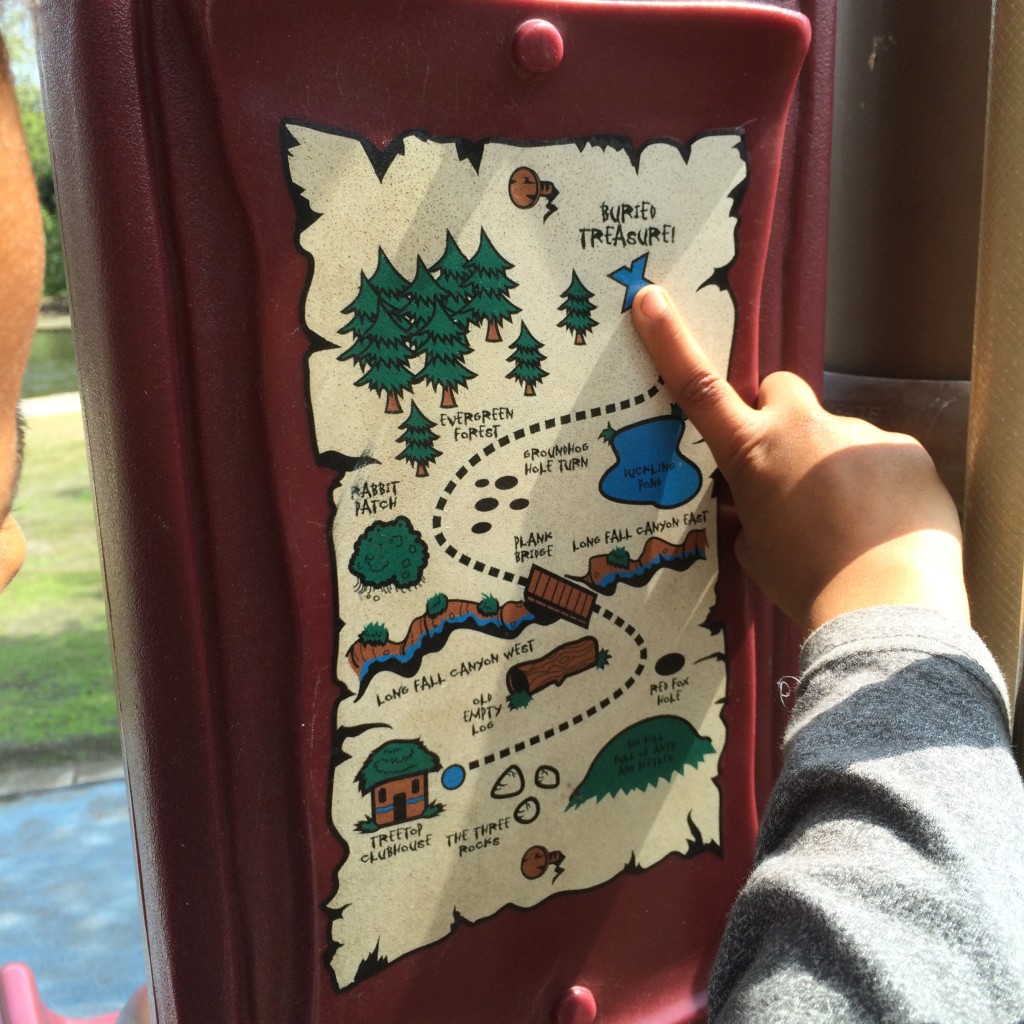 D started talking about a treasure hunt, and until he pointed out the map, I thought he wanted me to create clues and hide a treasure.
I took a picture and we followed the clues. We went across a bridge and began to search for a rabbit patch, but it was nowhere to be found.
"Maybe, we went in the wrong direction," I said.