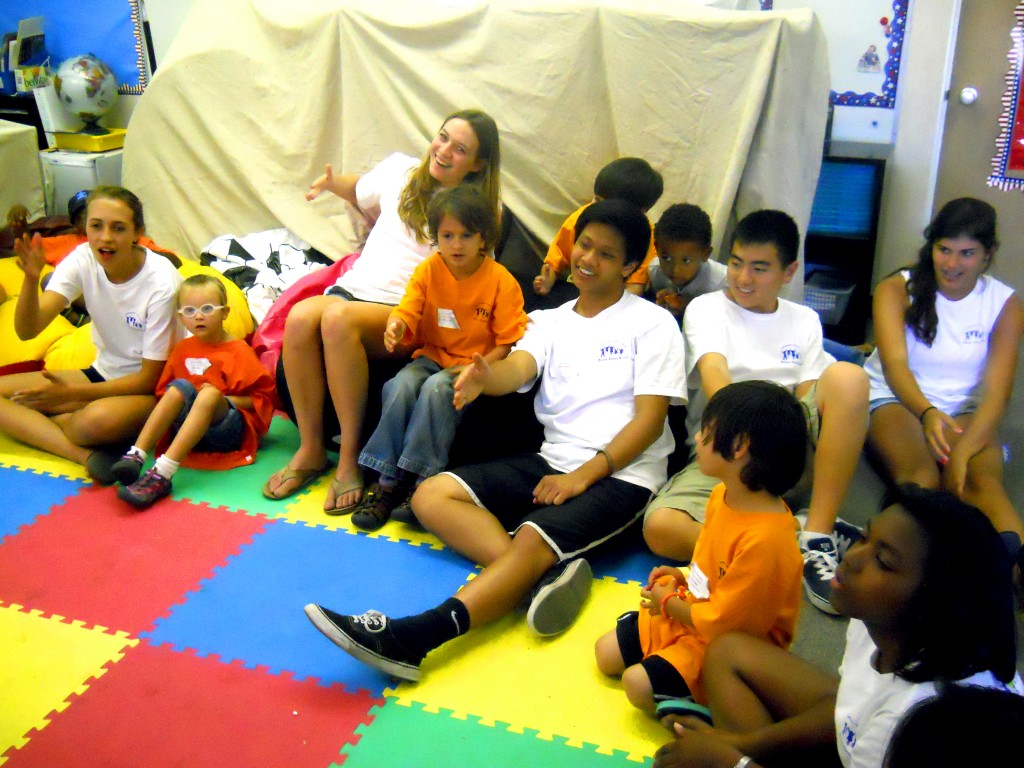 Today was a day off for this daddy blogger.  I had some long-neglected business to attend—to get some solo time in nature–and by day four at Camp Escapades, I knew he was in good hands and my son needed space from dad popping up.
My solo time in nature was wonderful.  There is a horse trail behind the school that leads to a hiking trail–the Palos Verdes Loop–and open plain with an amazing vista of the South Bay.  It was very relaxing and enjoyable.
When I showed up ten minutes before pick-up time (a dad blogger's responsibility to make a few observations), the Orange Octopus were sitting outside and calmly playing with toys (mostly legos) from a huge bucket.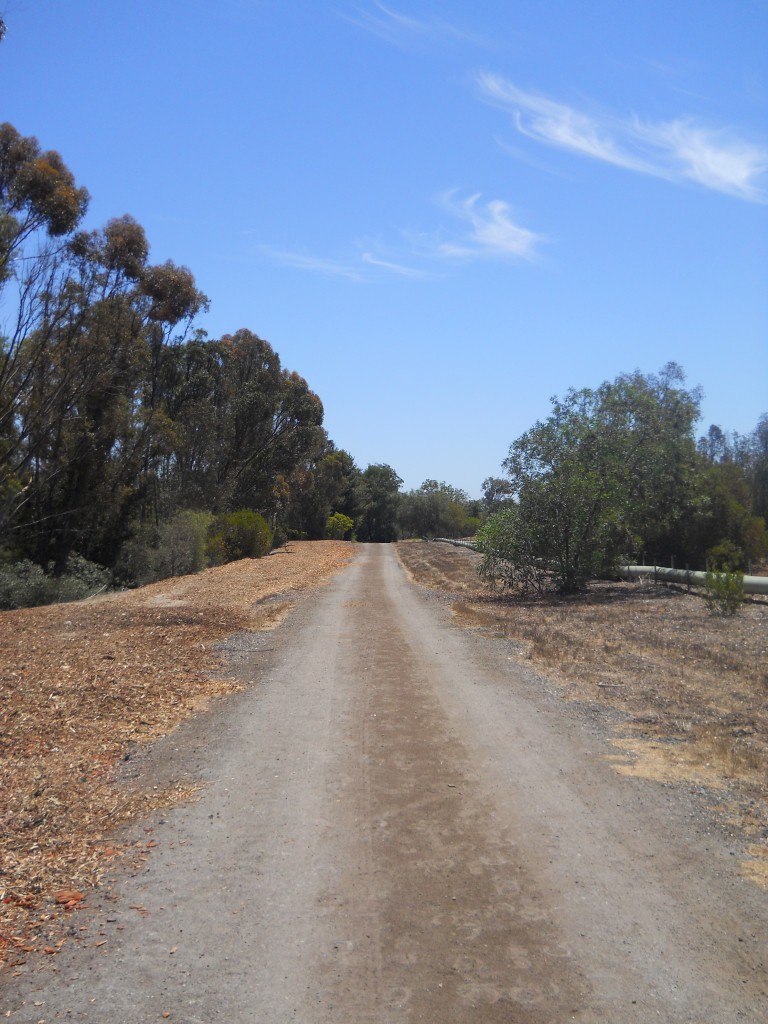 His group, I've noticed, is a mostly quiet group—and I observed my son's buddy learned the art of a gentle nudge for my son to get his backpack and transition to the Orange Octopus classroom.
On the way to the classroom, he stopped to pick up and crunch a few leaves—one of his sensory attributes—and it was funny to watch someone else to nudge him along from his sensory-seeking pursuits.
When he saw my at the door, my son ran and turned a corner to see several scarecrows in gardens on a wing of the beautifully landscaped Rolling Hills Country Day School campus—to which I learned offered free space to PTN's Camp Escapades to keep it running.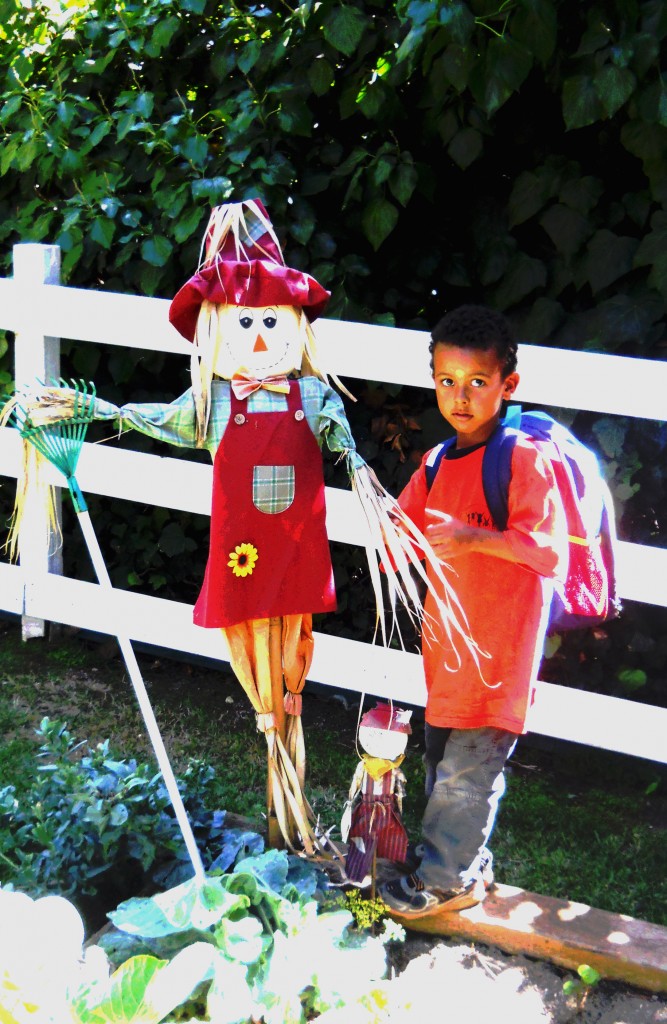 (I have huge gratitude to Rolling Hills Country Day School for its generosity for opening its campus to give kids with special needs the opportunity to have a full day camp experience—and several events of the two camps are held together.)
The check-out volunteer said he loved petting the bunnies and dogs from Paws for Healing.  His buddy said he loved playing the drums (he recently took two drum lessons from a friend), and he did a dance in front of his peers.
And that's about all I know about day four at Camp Escapades—as much as any parent knows about their child's experience at summer camp.
One thing I've learned in a recovery group is not just to go through an experience but to grow through the experience. I have prayed for my son to connect with others and grow in other areas through his experience at Camp Escapades.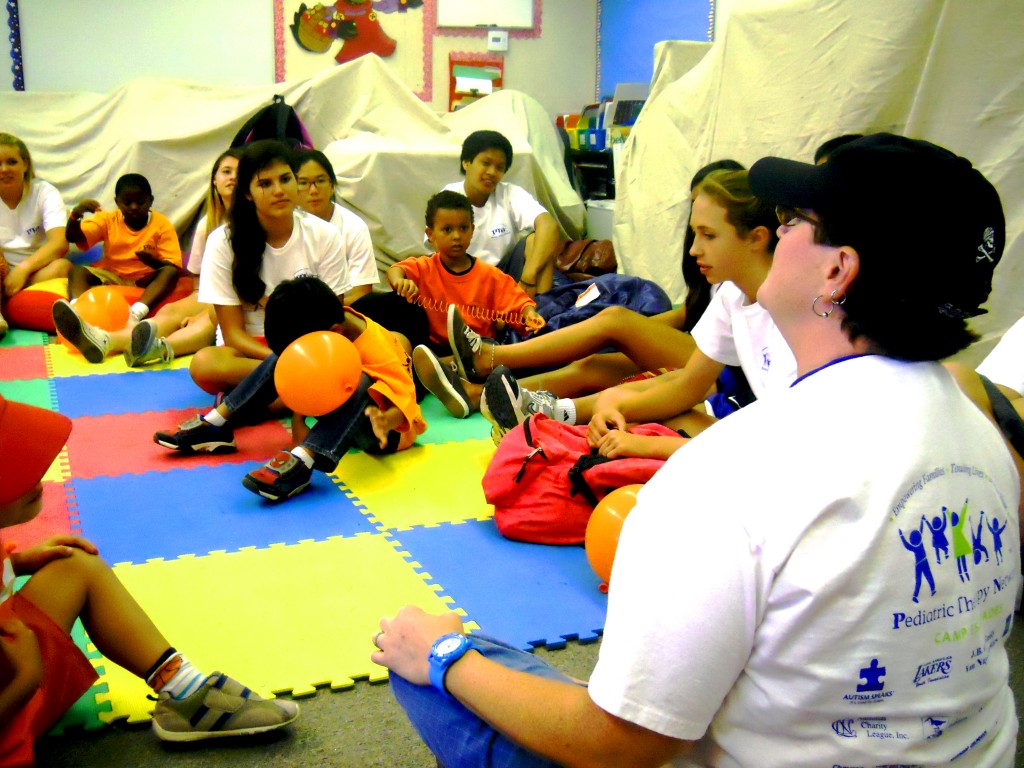 After all, It is in only the hot fire and crucible of experience that we grow the most as human beings. The leader of the recovery group I am in likes to say: I am not where I want to be, but I am where God wants me to be.
What this to mean to me is that God meets us exactly where we are right now.  My wife and I could say the same for our son: he's not where we might want him to be (beware of expectations!), but he is where God wants him to be.
My prayer has been that God meets him exactly where he's at in his development, through the support and love of his buddy and fellow Orange Octopuses, I see him connecting with others and growing up at Camp Escapades.