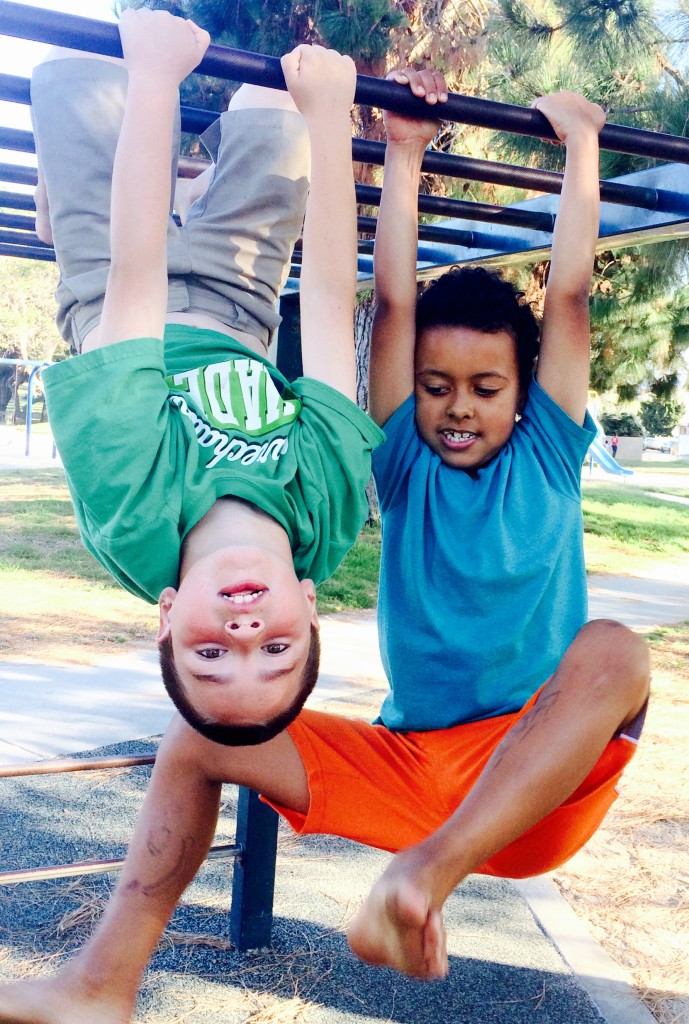 He caught D by the legs, and D bit him on the arm. his legs untwisted and D caught him with his legs and pulled him clean out.
"Ahhhhhhhhhhhhhhhhhhhhhhh," C yelled.
my son laughed while C rolled on the ground screaming, and D was still hanging onto the monkey bars.
BANANA !