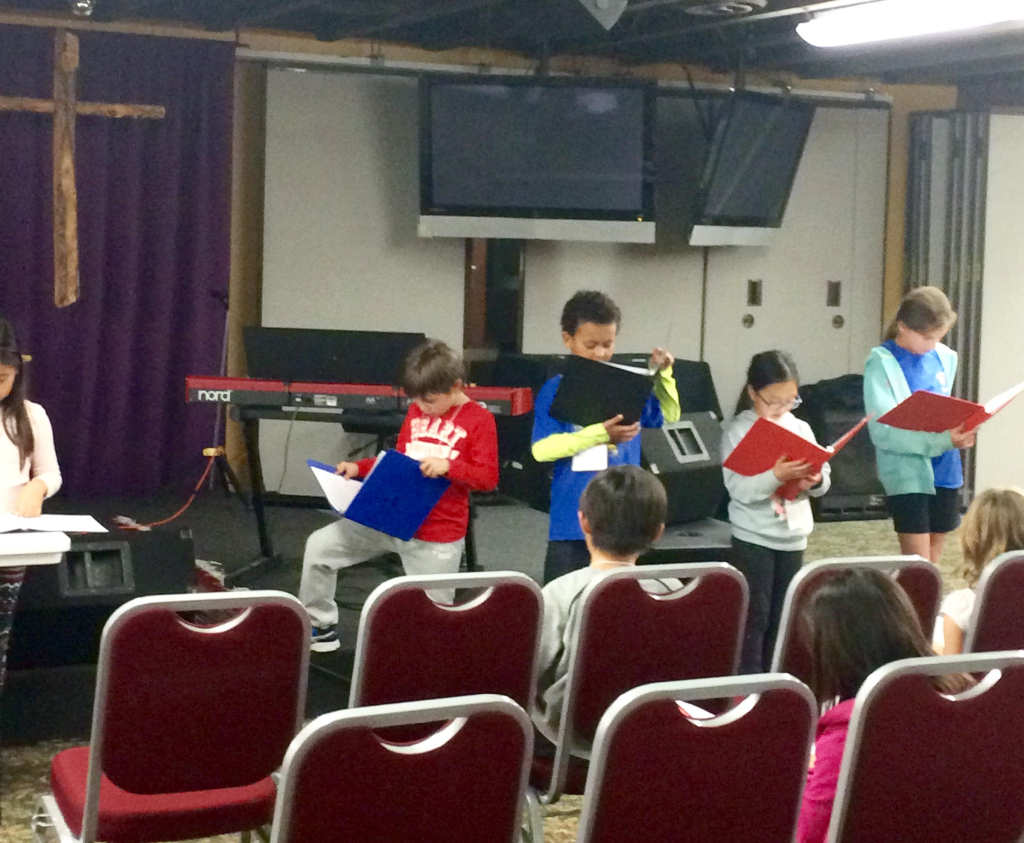 I don't know if he'll get a part or not. But when I learned the children's choir was having auditions for acting parts in the upcoming the Children's Pageant, I knew I had to encourage him to audition.
He was hesitant at first, but then I explained that as he got older and matured, he needed to find ways to "challenge himself" and the audition was a great opportunity for this.
I emphasized that he was "maturing" based on his mom's decision to let him watch a Little Rascals movie. He's been wanting to watch it for two years and she said he could watch when he was more mature
So he decided to audition with only a little wrangling on my part and raised his hand for the part he wanted to try out for. His projection (something I could have discussed with him) could have been louder.
His tone was good in adding emotion and inflection to his lines, but he did get distracted and need help knowing when it was time to read his next line.
That's the point, though. He needed to experience what to do—and not do—in an audition. There was some kids who killed it, so we'll wait and see if he gets a part.
But I'm glad he decided to challenge himself by auditing.