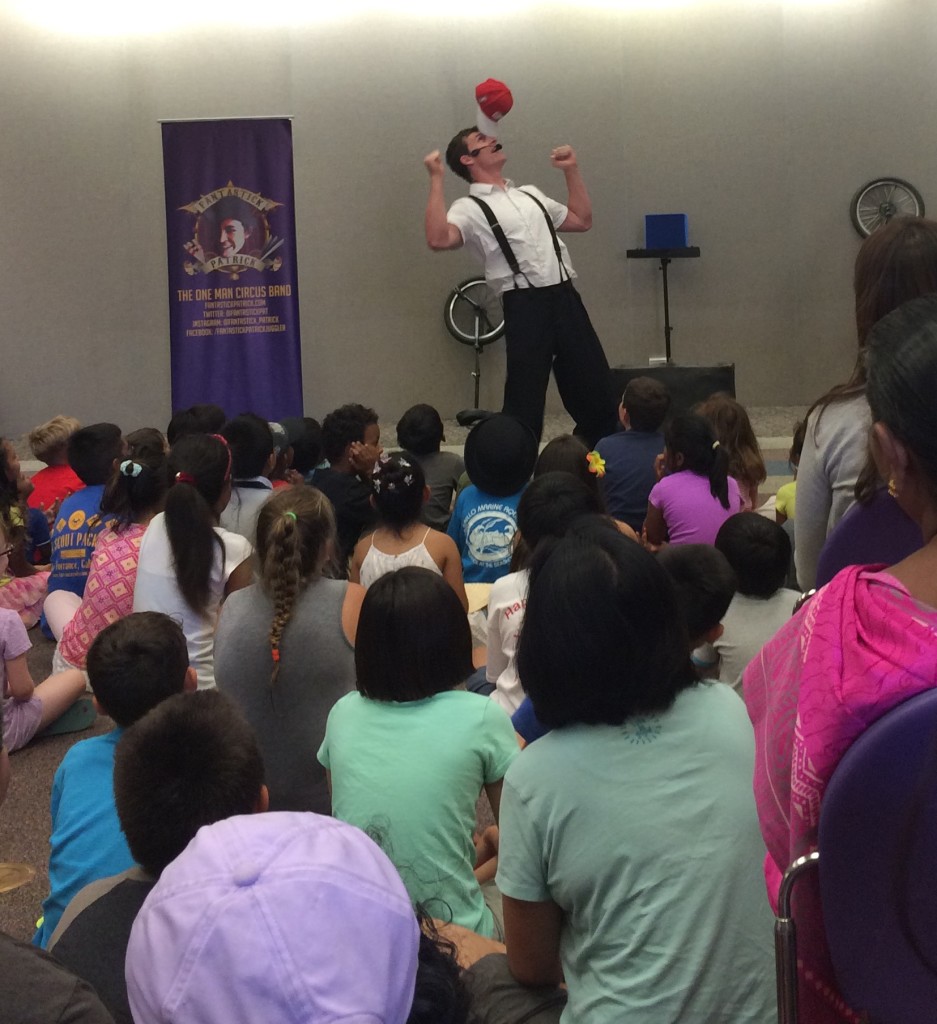 This mom has het feet kicked up
on the chair at the donut shop
as she listens to her daughter:
"My donut laid two eggs,
my donut likes laying eggs,
I don't know why my donut
likes laying eggs, it never told
me why it likes laying eggs."
I want to tell her to keep talking,
but her mom tells her to eat
hurry up and eat her donut.
Then, I hear a church lady say,
"The elderly go crazy over
The maple bars. Woe be it to us
If we don't have the maple bars."
And I like the image of elderly
men and women going crazy
over a maple frosted donut.
Later, in the day, the Wife
wants to see Fantastic Patrick
except it turns out to be
the next day. So we end up
eating ice cream and watching
a movie (and she asks me if
she's going crazy) and I like
the circuitous nature of how
the day started one way and
ended up going another way.
A day later, we saw Fantastic Patrick
juggling balls and bowling pins,
balancing a baseball cap on
his nose, chasing a mom
on a unicycle with a sword,
telling a woman in the front row
not to post his picture on Facebook
because his mom still thinks
he is a lawyer. What I remember
the most is when one of his balls
nearly knocked down a ceiling
light pane — that was unplanned
and funny.