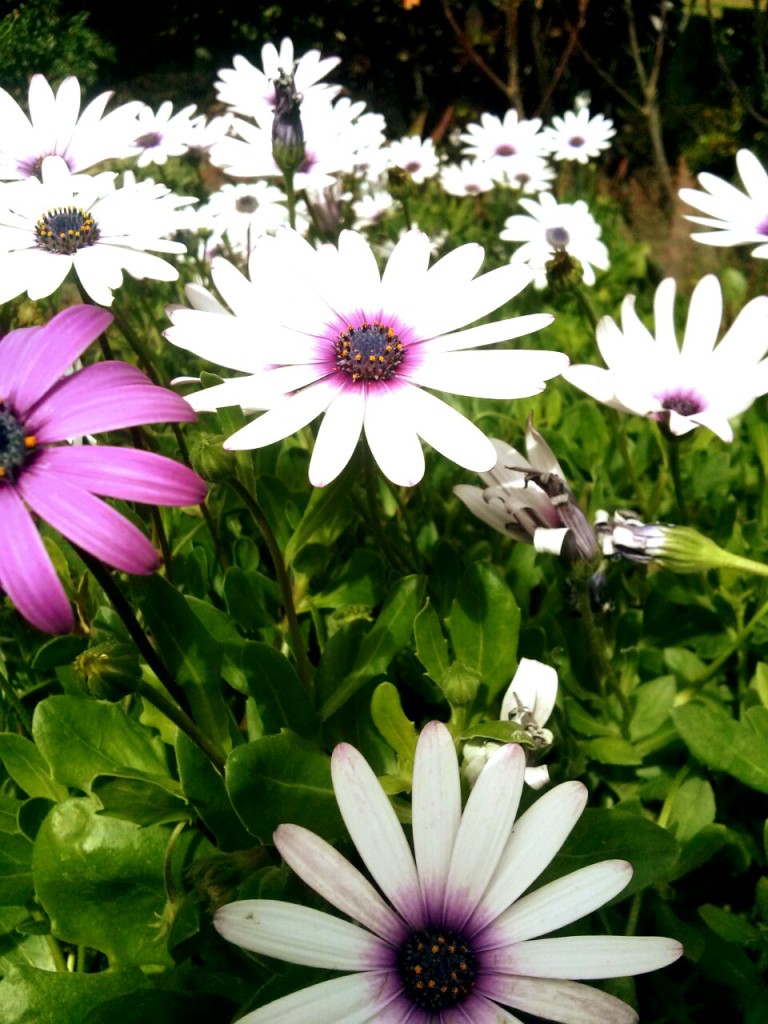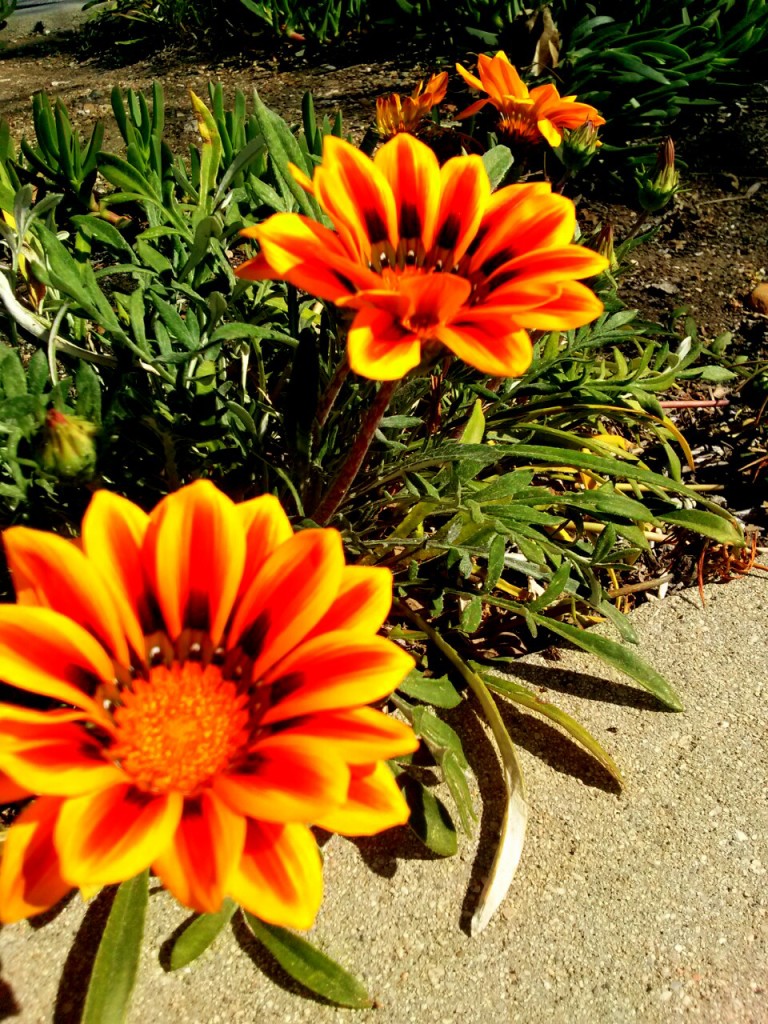 If you're walking to the bookstore—and something catches his attention—you stop and take pictures of flowers.
You know, to pass the time.
So we did.
Of course, this was before one of his ABA goals was to not be distracted by touching objects as he walked to the park
You see my dilemma? How committed am I going to be to this ABA goal?  While walking to the bookstore?
The Wife has informed me several times that my hard work is paying thousands of dollars for his therapy. Therefore, I should apply his ABA lessons to my parenting.
I'll be honest, I'm torn about this new ABA goal. I understand its importance, keeping him on track from every distraction.
But, on the other hand, I question if every distraction is bad—when he gets so much joy from every new discovery.
I consider curiosity to be one of the traits of good students. It seems, sometimes, a good thing can be taken a little too far.
This is how it feels to me.
I mean, he will be able to determine when to not wander off from a line at school for a shiny object in the distance.
At least, I hope.
He will be starting first grade in a large public school next week. Nine weeks before the end of the school year.
It will be a lot of stimulation for his easily distracted brain. So I'm sure his ABA goals, in general, have been good for him.
I'm just not so sure how committed I am to restricting his curiosity on a walk to the bookstore.