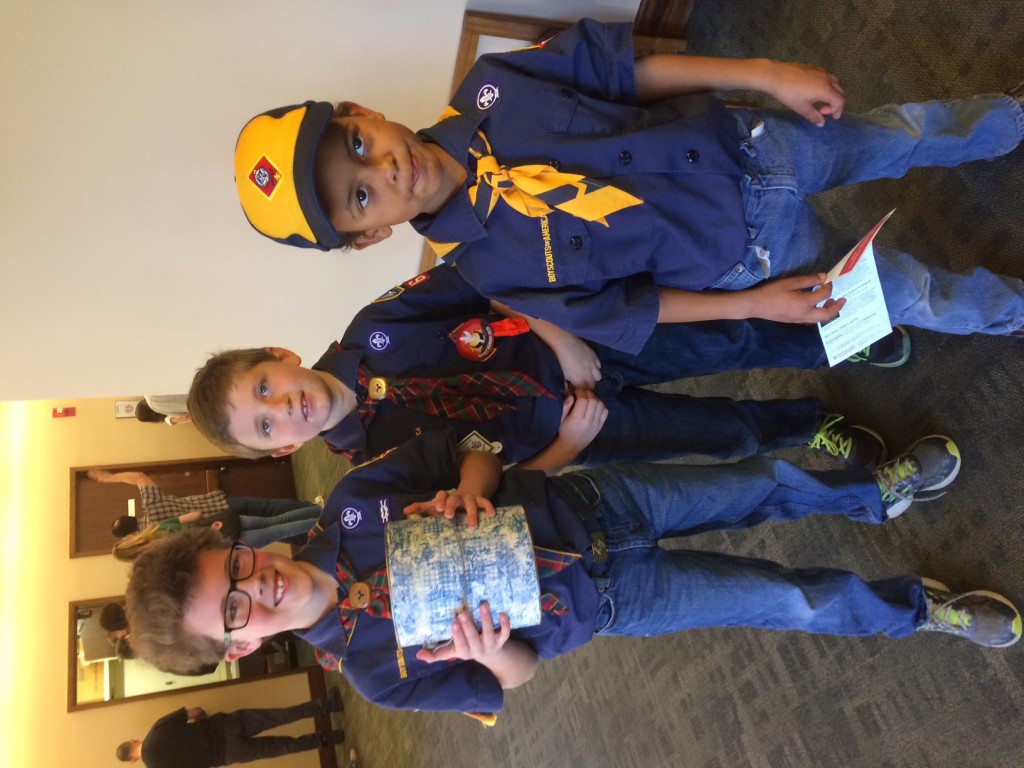 D was among the thousands of Cub scouts who participated in Scout Sunday by volunteering at Houses of Worship.
The focus of Scout Sunday is to encourage the growth of one of the character traits in the Scout Law: Reverence.
D's pack served as greeters at Rolling Hills Covenant Church, shaking hands with people as they entered the doors of the sanctuary.
I talked to him how serving other people is our "duty to God"–which is part of the Scout Oath–and is one way we can show our reverence to God.
I'm not sure how much connection he made between shaking hands and showing revered to God. But he enjoyed serving together with his pack.
The social component was also good for him, forcing him to interact with people, even if mostly just by shaking their hand.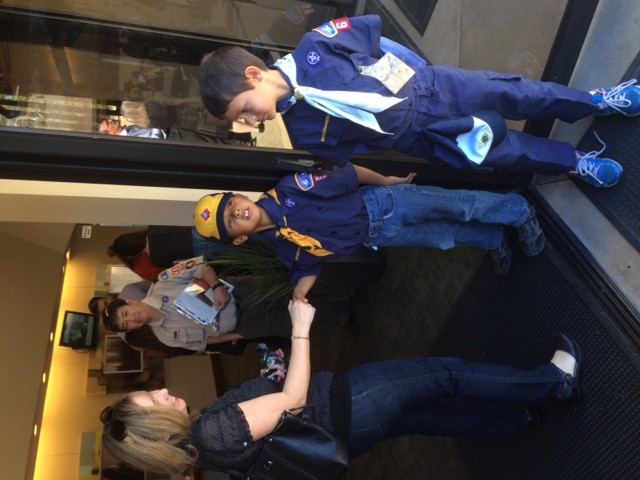 At the end of the church service, his pack also held a benevolence bucket and picked up trash in the sanctuary.
It was D's first time volunteering and he rose to the challenge of greeting people with a mostly confident demeanor.
He was a little timid at first–reluctant to stick his hand out–and it helped he was paired with an older scout.
He needed a little prompting by me to stick he hand out and made eye contact with the person he was greeting.
But he was fine after he shook his first couple of hands–though he probably won't have a career as a politician.
Greeting people proved to be the right level of challenge, not too difficult by pulling him out of his comfort zone.
We also sat in the sanctuary for one worship song, part of my Treasure Hunt between his volunteering at the beginning and end of the service.
That was nice, though I forgot to talk about how worship is another way we can show reverence to God.